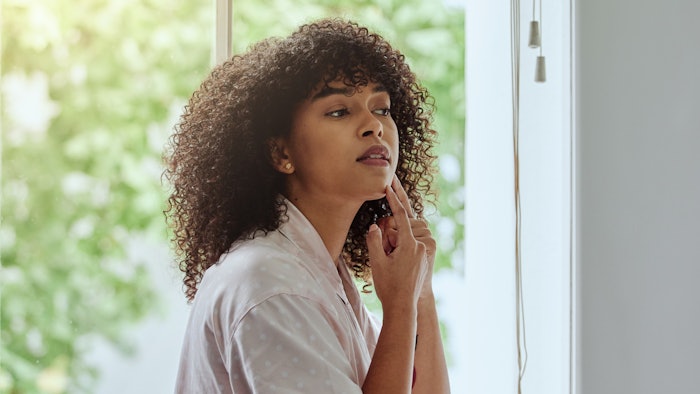 Who are the Gen Z consumers and what does skin care for them look like in 2023? It doesn't take a lot of research to learn quickly that this particular generation is being looked at closely. Not just their buying habits, but their overall lifestyle.
Research shows that Gen Z (ages 18-25) is considered the most influential generation to date. According to a study by the NPD Group, one of the largest marketing research companies, "It's women aged 18-24 who are shelling out the most on skin care products. This age group is also the most likely to use skin care products, with 97% of them using at least one product on a daily basis." This generation is changing the world and how we look at it. Talk about a generation with a tremendous amount of power!
Why Gen Z is Changing Beauty
For some, change can be difficult and not so easily embraced, but this fear of change most certainly does not apply to this younger generation. Gen Z is all about change and acceptance. They are about self-awareness and social awareness. They are also the only generation that has little or no memory of a world without a multitude of social media platforms, iPhones, and accessibility to almost anything at their fingertips. So, how does this newer view of our world affect the skin care industry? 
First, skin care companies and professionals in the industry have to be willing to change the way they approach marketing skin care to this younger generation. What is good for the baby boomers differs dramatically from Gen Z, and also for millenials. It all starts with education. You should know who you are marketing to. Try to understand what these consumers are looking for and what makes them feel the most comfortable when it comes to caring for their skin. Remember, Gen Z consumers have a keen sense of self-awareness and they want skin care products that not only improve their skin, but share their philosophy and understand them to the core.
Related: How To Make the Gen Z Client a Loyal Customer
It has been noted that Gen Z wants to be educated and informed. The difference here is that their source of information comes from many platforms. This can be challenging for estheticians. The expectations from this younger generation put more pressure on skin care brands and those that specialize in skin. Because of technology and the instant gratification it promotes and provides, Gen Z expects to be heard and looks for products and skin treatments that will meet their expectations. This may seem a bit daunting and perhaps a little scary, particularly if you are just starting off in the skin care industry. Let me put your mind at ease. This younger generation is not to be intimidated by, but rather embraced because they are not afraid to spend their dollars on something they believe in.
With change always comes more opportunity if you allow yourself to be open to it. Something very unique about Gen Z is that they are looking for "the experience." Previous generations felt more secure sticking to department stores and skin centers for their skin care advice, but that thinking has significantly changed due to Gen Z. They are the first generation to look to video tutorials as their resource for taking proper care of their skin. Does this add a new dimension to being a skin care expert? Absolutely; it calls us to use our creativity, our expertise, and our intentionality when reaching out to the Gen Z population. Capturing this audience can lead to a significant increase in clientele and sales.
Social Media and Purchasing Decisions
It's no secret that out of all social media platforms, TikTok has far surpassed any other information outlet. In general, social media has given estheticians an open door to expand their businesses. Promoting on social media costs nothing or very little at best. Professionals have the ability to reach endless potential clientele.
Using social media as one of the main sources of education, if done properly, estheticians can elevate themselves further in their careers more than in years past. This particular generation loves interactive experiences. When these potential clients can scroll through video tutorials and also have some interaction, this only makes the experience better and shopping online effortless. Having the ability to purchase online with a click of a button is what motivates these consumers to spend their time researching and understanding what is best for their skin through these social media outlets.
Remember, Gen Z is very self-aware. They want to understand and believe in what they put on their skin. They have no problem sticking to a routine if they believe in the source the information is coming from. These consumers love trying new things. They love the experience and the idea that they can also be making a difference in the world. The message skin specialists need to be sharing is that they are interested in this younger generation and want to assist them in meeting their skin care goals. The key is to listen and let this group know they are being heard.
Related: Top 4 Tips on Gen Z Client Treatment & Communication
The Products Gen Z Crave
Now that we have further insight into how this generation makes their decisions when it comes to purchasing skin care, let us delve deeper into what type of products they are looking for to improve their skin concerns. Moisturizing is at the top of the list. They understand that hydrated skin is healthy skin. Who doesn't love a dewy look?
This look is exactly what this age group is seeking to find in their skin care regimen. Natural, dewy, healthy skin. Interestingly, oil-based products are no longer taboo and something to stay away from. Remember, this is an age group where they experience breakouts due to hormonal changes. Adding blemish control products and home facial masks are also a high priority. Gen Z is the generation to pay attention to. They are the future of leading the skin care industry. Their skin care desire goes beyond the external, and it is key that brands and skin specialists pay attention to what this generation is wanting.
Gen Z is about making a difference in the world and loving yourself for who you are. It's about self-improvement encompassing mind, body and spirit. They are a holistic generation looking for simple solutions backed by informative decisions. A perfect word to describe this generation and their buying habits would be: intentionality. So, skin experts, think, create and deliver with intention.
Gina Marie McGuire is a licensed esthetician, president of GINAMARIE Products and Continuing Educations Inc. She has over 30 years of experience in the skin care industry and has been educating professionals and the consumer for the majority of her career.