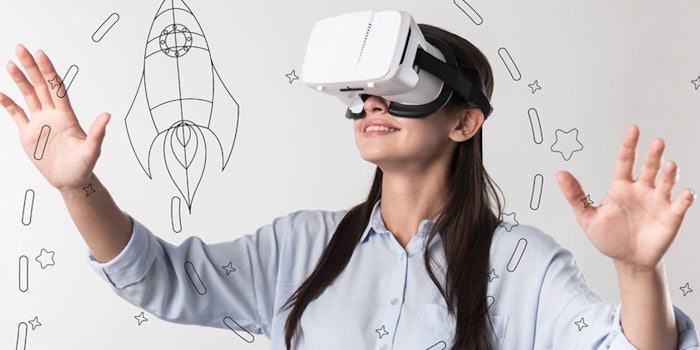 Are you sick of hearing about millennials yet? Since nearly every business expert out there is trying to figure out what makes them tick, I certainly understand if you are. However, seeing that this group is the largest consumer demographic, I also hope not.
This issue of Skin Inc. is about adaptating and modernizing for the millennial. Kim Manley discusses misconceptions about the millennial client. She notes that this group is about experiences, seeking authentic brands that affect their life in some way. They want to improve the world and appreciate brands that manufacture with the planet in mind. They are tech-savvy consumers who are looking for an escape from the fast-paced lives they live.
To attract this tech-savvy generation, spas have brought in new hardware of software to modernize their client's experience. However, this can be taken one step further with the introduction of virtual reality. Think virtual reality is too costly or perhaps hard to bring into a spa? Kristen Wegrzyn interviews experts to find out exactly how virtual reality can fit into the spa.
If you aren't quite ready for virtual reality, perhaps a treatment refresh or addition is in order. Robert Manzo describes the different levels of cosmeceutical customization, noting that an in-depth intake, skin analysis and testing is needed to tailor a product specifically to a client.
For a customized approach to client care that improves wellness with little cost, look for an article by Cali VanAelst on how to incorporate crystals into treatments. She discusses how to select a crystal and then furthers how crystals can be incorporated into facials, massages and more to improve the skin and spirit.
However you modernize for the millennial, whether it is through technology, wellness or skin care innovation, we hope that you do so in a way that is authentic to your brand.
Millennially Yours,

Katie Anderson
Senior Managing Editor