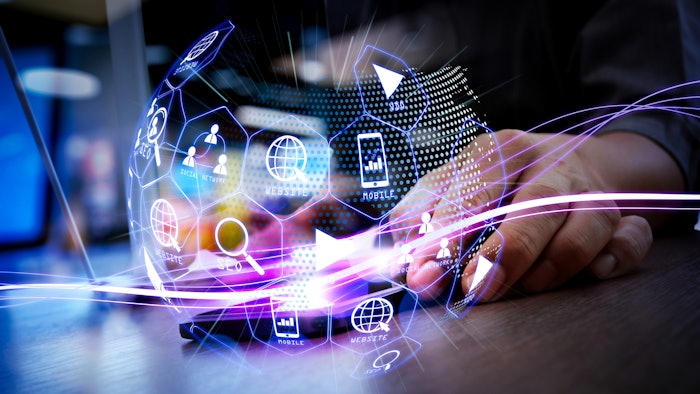 You've probably heard of search engine optimization, or SEO, which is simply the process of improving your natural ability to be found online without having to pay money for it. But not everyone uses SEO to their advantage because they think they don't possess the technical skills to incorporate into their business. Well, here's a secret—you don't need technical skills for SEO. This marketing method boils down to two key factors: Knowing who you want to attract to your website and using all the right words and phrases in everything you create. Let's take a closer look. 
Competitive Keywords
Start by Googling a phrase that best describes what your dream audience is looking for. For example, "laser hair removal courses." You will see that paid ads always show up in the top three spots of search results, and everything below that are organic (unpaid) results.
There are several free or low-cost digital marketing strategy platforms out there that can help you streamline your keyword selection process, including Moz and SpyFu. Moz, for example, allows you to find keywords from your competitor's commonly used keywords. All you have to do is enter the website address of the top brands in your industry, then review the keywords by estimate clicks per month, as well as top ranking keywords. Obviously, you'll want to choose the keywords that are the most relevant to your business and get the highest search results. Easy, right?
Related: Digital Branding 101: Tips on Creating Spa Success
Incorporating Keywords
So, where can you incorporate those top ranking keywords? Everywhere! I'm talking about your website pages, blogs, social media posts, digital advertising and anywhere else you can think. You can also "tag" all the images and posts you upload with these same keywords and phrases. By doing so, you'll increase the probability of your videos, images and posts being found if someone searches for them. It's important to include the keyword in your post's title, subheadings and throughout the body of the blog or post—just don't repeat it over and over because Google doesn't like it when people "flood" their posts with unnecessary keywords.
Back-end SEO
Many businesses (big and small) use publishing platforms such as Wordpress to create websites and post blogs. It's surprisingly user-friendly and even gives you the opportunity to add "tags," "snippets" and "meta descriptions" so that people can find you more easily. These are all simple "fill in the blank" boxes that will help you improve your SEO. Wordpress also offers a "plug-in" (an additional application for a fee) called Yoast that does nearly all of the SEO work for you. This service will provide you with a red or green light score, telling you whether it's ready to publish and fully optimized or if it isn't, and how to easily fix any problems. In my opinion, Yoast is an incredibly valuable tool in your SEO toolbox.
Internal and External Links
Internal links increase your SEO by keeping readers on your website pages longer. For example, they might visit your home page to read about a service that you offer, but then click on your spa menu, pricing page, about us page and so on. The longer they stay on your website, the better. This adds value to the user's experience, also called User Interface or UI.
However, adding links to other related websites in your website pages, posts and blogs will also boost your SEO. For example, you might have a page about the advantages of retinol treatments and provide a link to a medical journal article about retinol. Just be sure they are credible websites and regularly check them to ensure the pages you're linking to are still live/active. You don't want your readers clicking on pages that cannot be found.
Related: $pa Marketing: Raise Your Website Ranking with SEO
The Bottom Line
Knowing your business's most searched keywords and phrases is important; implementing them throughout everything you produce online will not only allow customers to more easily find the products and services they want, but can also dramatically boost your SEO rankings. 
Louis "The Laser Guy's" Three Additional Tips for SEO
Plan an editorial calendar that includes the frequency and days you will publish online—mix it up across platforms including blogs and social media posts.
Do some homework about the best time to publish—twice a week on Tuesday and Thursday at 11 AM is often best, but times vary across each industry or audience.
Keep an eye on your rankings and track when you publish and whether or not your rankings improve. Some types of posts (for example, videos) may boost your rankings more than others—it really depends on the subject matter and industry.
\
Louis "The Laser Guy" Silberman is CEO/Founder of National Laser Institute, a cosmetic laser and medical esthetic training institute. He is the owner of medical spas in Scottsdale, Arizona, and Dallas, Texas, and a nationally recognized author and motivational marketing speaker. Silberman created the 6th most visited online health site and was a semi-finalist for the Ernst and Young Entrepreneur of the Year Award 2014. Most recently, he created "Louology, the science behind crushing it in aesthetics, in beauty and in life," designed to help aesthetics and beauty pros stay connected and build thriving practices. He can be contacted at [email protected] and followed on Instagram @ louisthelaserguy.