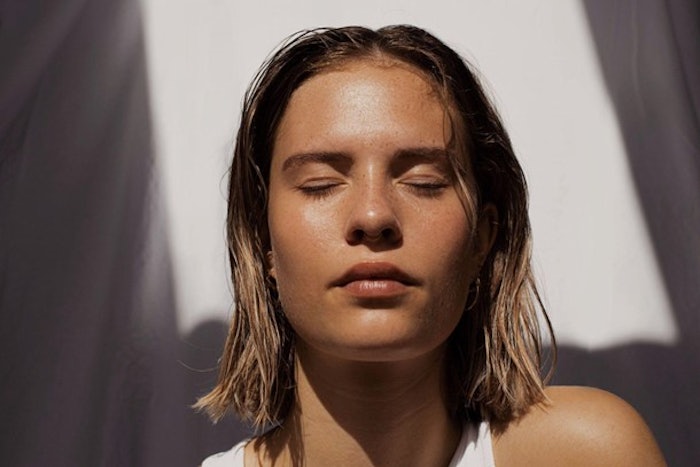 Photo courtesy of Unsplash
Many people have skin care routines they stick with each day. Unfortunately, a lot of those routines include multiple creams, toners, and serums that could be doing more harm than good to your skin, and your overall health.
By taking a holistic approach to skin care, you can nourish your skin from the inside out. While most people understand the basis of holistic practices, far too many don't know how to implement holistic care into their everyday lives. As a spa professional, you can educate your clientele on holistic skin care and start practicing it in your business. It's a great way to introduce people to the benefits of holistic care, and you could end up "converting" many of your clients to take that approach.
Let's take a closer look at what holistic skin care really is, how it can benefit your clients from both a beauty and health standpoint, and how you can start implementing holistic practices into your business.
Related: A Holistic Approach: Aging and Acne
What Is Holistic Skin Care?
In general, holistic skin care refers to treating one's skin with natural ingredients and healthy lifestyle choices. It's less focused on products and more focused on the bigger picture of skin health.
Having healthy skin has a lot to do with the choices people make each day. You can't cover up unhealthy habits with a good moisturizer. Holistic skin care focuses on those choices and encourages positive change to improve skin from the inside out, rather than relying on some kind of "miracle product." As choices turn into healthy habits, people start to see a difference in the way they look and feel. Thankfully, most habits associated with better skin are incredibly easy to stick with, including daily hygiene, healthy eating and prioritizing sleep.
Nowadays, consumers are looking for natural solutions. People are becoming more conscious of the things they're putting on and in their bodies. When it comes to skin health, it's also becoming more trendy to age gracefully and accept your natural beauty. Treatments like wood and ice therapy are becoming more popular, instead of "traditional" body sculpting treatments and procedures that sometimes come with extreme risks.
When you recognize what clients want, it should give you an even greater drive to promote holistic skin care. It's what they're looking for, even if they don't fully understand what it is, yet.
What Are the Benefits?
When you're considering the benefits of holistic skin care, you have to look at things from a business perspective, and from the viewpoint of your clients. Your top priority should be to provide superior service and practices that will help each client reach their skin care health and beauty goals. Thankfully, holistic practices can do that. As a result, you'll have a more satisfied customer base that keeps coming back.
Not sure whether holistic practices are right for your business? Let's consider some of the benefits you can promote to your clients:
Enhanced skin immunity
Removal of impurities from the skin
Improved barrier protection
Most importantly, holistic practices encourage and motivate the skin to return to its healthiest state. It restores balance from the inside, so your clients will experience a healthier glow without the addition of countless products. For anyone looking for a natural way to not only boost their skin health, but to experience more health and harmony overall, this is a great place to start.
Related: Whole Remedies for Holistic Skin Care
How to Implement Holistic Skin Care Practices
If you're ready to offer holistic skin care services in your spa, you can start right away by shifting your focus away from products and adopting natural solutions to help your clients.
Estheticians trained in holistic health regularly offer things like facials and massages. They also recommend healthy, non-invasive products and treatments that people can use to improve their overall skin health.
If you want to start implementing holistic skin care practices in your place of business, it's essential to have the right training. While the procedures are important, it's the knowledge and encouragement you'll give to your clients that will make the biggest difference. You can create a guide with them to continue holistic practices at home, including things like:
Exercising

Maintaining a healthy diet
Improving their sleep
Managing stress levels
Protecting themselves against the sun
Choosing the right natural products
Staying hydrated
Make sure your clients know that practices like drinking enough water and eating a healthy diet aren't just ways of improving skin health. Rather, they can benefit their overall well-being. Many of these practices will help you stay energized all day, and can have a positive impact on mood. Holistic practices often come with more benefits than people realize, and it's important to promote those as much as possible.
Holistic skin care isn't just a phase or a trend. It's a natural way to help your clients look and feel better, and experience lasting benefits that they'll continue to enjoy long after visiting the spa.
Frankie Wallace is a freelance writer from the Pacific Northwest. She enjoys writing about health, wellness and education. Frankie spends her free time cultivating her zero waste garden or hiking in the mountains of the PNW.