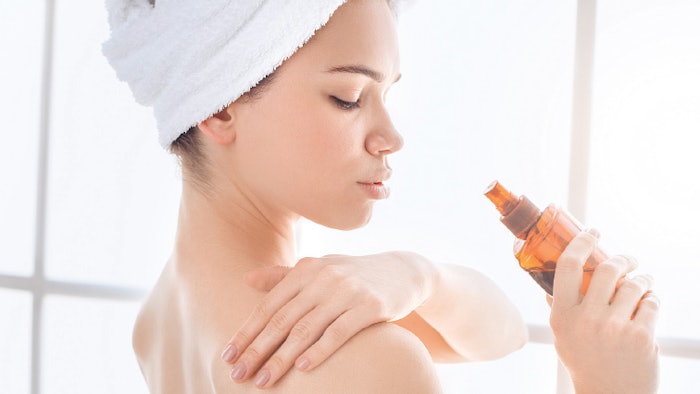 Listen up esties! Here is what's buzzing in the spa industry.
What You Should Know
Oil showering or bathing is a full body treatment that can be a solution for dry skin and the newest at home remedy to recommend. To get started with an oil shower or bath, clients should apply a generous amount of oil to the skin or hair before stepping into the shower or tub. The oil should then be massaged into the skin or scalp to help it absorb better. Clients should then hop in the shower or tub to rinse off the body. Inform your clients to use a gentle, sulfate-free shampoo and conditioner to help remove any excess oil.
Skin Care Benefits
This wellness ritual offers many physical and mental benefits. As for the physical skin, this practice hydrates skin, treats dryness or irritation, reduces inflammation and can help with skin texture. Oil bathing/showering has also been shown to increase hair health and help those struggling with dandruff or dry skin on their scalp. This trend is also the perfect self-care ritual to recommend to clients. The action let's clients take time to focus on relaxation, while taking in the soothing scent of the oil and practicing manifestation or self appreciation.
Tips
Retail oils for your clients to take home for their own oil bathing ritual.
If your clients are also using glycolic acid or TCA on the skin, recommend applying an oil as a part of their shower/bathing routine to help combat over drying and add a glow.
Recommend oils like sunflower oil, coconut oil, jojoba oil or olive oil to clients interested in natural skin care options.
Continue reading the rest of our June Digital Magazine content...