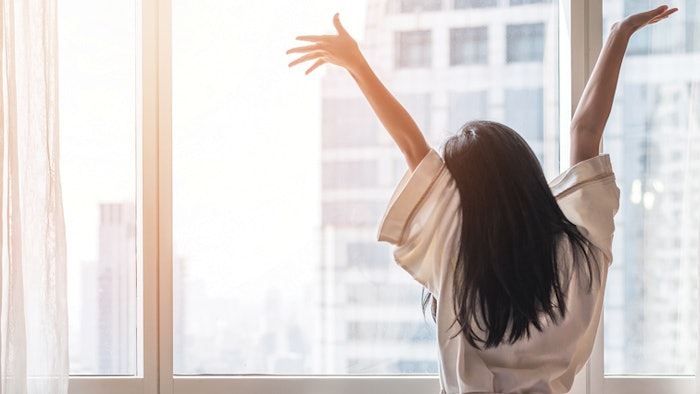 Industry pro, Deedee Crossett, answers your burning questions about the industry every month.
Q: What are the best methods for the skin professional to unwind and prioritize self-care?
A: As a mom, wife, business owner, industry speaker, community member and skin therapist, I understand how difficult it is to find time for self-care! The way to make self-care happen is to plan.
Create rituals with friends. Plan walks, yoga or treatment swaps with your friends.
Make self-care a priority. Schedule self-care on your calendar for as far out as you can. Just like we ask our clients to "pre-book," you need to "pre-book" your fitness classes, hair appointments, massages, etc.
Make your self-care time count. For example, if you are taking a bath at home, have a glass of Prosecco, listen to a meditation, light a candle or add some luxury bath salts. Treat yourself!
Partake in a digital detox. Self-care includes letting your brain be free from digital media. Music and nature sounds are both healthy ways to calm your brain. Make sure to turn off your notifications when you are taking your self-care time. The world can wait 20-60 minutes.
Find a sacred space. Create space in your life where work doesn't enter. My wife and kids created this agreement, no phones at the kitchen table, no laptops/work projects in bed and Sunday mornings are for coffee and donuts. This may not sound like self-care, but creating boundaries in your life will create healthy habits for you and your family.
When you practice self-care, you will be equipped and energized to model the process for your clients, employees and family.
Read more of May's Digital Magazine content...
Founder and owner of the San Francisco Institute of Esthetics and Cosmetology since 2002, Deedee Crossett is an industry pioneer for raising the bar of undergraduate education for cosmetologists and estheticians. She can be reached at www.facebook.com/deedee.crossett and Twitter @DeedeeCrossett.