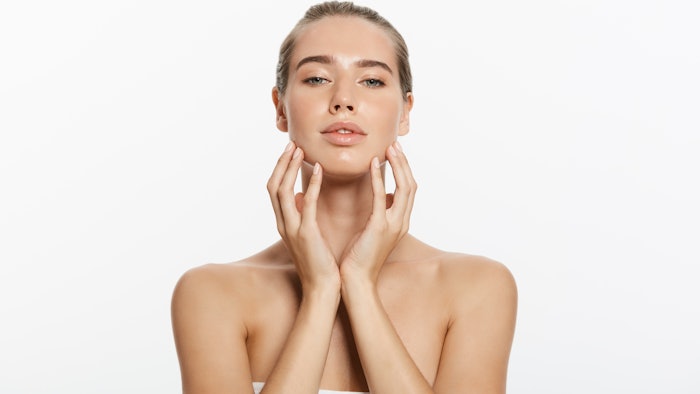 Spate released its official "2023 Trends Report" that details the top skin care trends that will take over the industry this year. Using Spate machine intelligence, coupled with expert insights from Michelle Lee, beauty expert and former Editor in Chief for Allure, the report shares consumers' habits and attitudes towards beauty looking into the future. 
Top 10 Skin Care Trends + Predicted Growth
Morpheus8 (+47.3%)
Sunscreen stick (+35.2%)
Diamond Glow Facial (+31.4%)
Peptide moisturizer (+30.7%)
PRP eye rejuvenation (+28.8%)
Red light therapy (+25.4%)
Powder sunscreen (+24.8%)
Skin barrier (+23.9%)
SPF tinted moisturizer (+23.6%)
Ice roller (+23%) 
The skin barrier trend is having its moment, and it's only just the beginning. With only 3.5K average monthly branded searches, there's room for more players in this market. Searches for product formats like cream, oil, and serums display opportunities for brands. The brands can utilize this data to understand the specific concerns that are driving interest in skin barrier products and develop strategies to address those concerns. 
Related: 6 Spa and Skin Care Trends of 2023
Top 10 Skin Care Claims + Predicted Growth
Tinted (+35K)
Bronzing (15.6K)
Safe (+14.9K)
Dewy (+12.4K)
Advanced (+10.3K)
Reef safe (+9.9K)
Antioxidant (+6.1K)
Energy (+4.1K)
Gentle (+3.4K)
Water based (3.2K)
There is a growing interest in blending skin care and makeup. With consumers searching for tinted sunscreens and bronzing skin care drips, brands know there is a market for these hybrid products. Consumers are also showing a growing interest in skin care products that are safe for their bodies and the environment with searches for "safe" and "reef safe." The rise of water based searches indicates that consumers are paying more attention to the ingredients in their skin care. 
Top 10 Skin Care Concerns + Predicted Growth
Dermatitis
Sunburn
Milia
Hormonal acne
Sun spots
Skin barrier
Dead skin
Sun damage
Discoloration
Related: U.S. Skin Care Consumer Concerns, Usage & Search Habits
Consumers are becoming more aware of the importance of sun protection in their daily skin care routines. With consumers searching for sunburn, sun spots and sun damage, many are experiencing the consequences of not using sunscreen. There is an opportunity for brands to educate customers on the importance of SPF or sun avoidance after exfoliation.
The rising interest in dermatitis and the skin barrier indicates that consumers could be over doing it when it comes to skin care. Brands should continue to remind users about responsible skin care and what ingredient combinations can lead to healthy or irritated skin. 
Consumers should stay on top of the rising interest in various sunscreen formats. The growing searches of powder or sunscreen sticks indicates that brands should refresh their sun protection in these new formats to grab consumer attention.