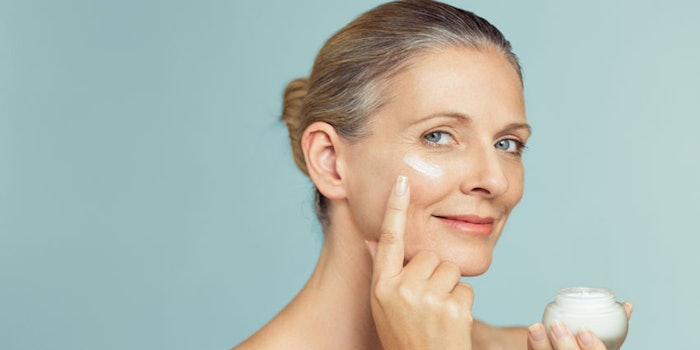 A study that investigated the use of a topical amino acid complex to reduce skin redness and irritation in in vivo and in vitro models found both visible and histological evidence of efficacy. For "Amino acid complex (AAComplex) benefits in cosmetic products: In vitro and in vivo clinical studies" (Journal of Cosmetic Dermatology, October 25, 2021), Isabel Diaz, BA, Jin Namkoong, PhD, Joanna Qiang Wu, PhD, and Giorgiana Giancola, PhD, examined a proprietary amino acid complex technology (AAComplex), featuring the key amino acids of taurine, arginine, and glycine, by evaluating the EltaMD Skin Recovery System (toner, serum, and lotion), which contains the AAComplex.
They performed an in vitro scratch assay, where they HaCaT cells are scratched, and the wounds are imaged at different time points until the closure of the scratch wound is detected; in-vitro 3D reconstructed human tissue evaluation, where the concentration of heat shock protein 27 (HSP-27) extracted from 3D reconstructed human skin equivalent tissues and IL-1a released to the media was determined using enzyme-linked immunosorbent assays.
They also performed a split-face clinical study that included 37 subjects. Subjects used the topical regimen daily and visited the test facility on days one, two, four and eight to have their facial skin assessed by facial swabbing and bio-instrumentation measurements.
In the in vitro studies, the AAComplex demonstrated a strong cell renewal benefit in the HaCaT (human) cells scratch assay, as well as a significant skin repair benefit by quantifying Heat Shock Protein, HSP-27. Induced skin irritation was significantly reduced by quantifying interleukin-1 alpha biomarker, IL-1a.
The clinical study revealed visible skin benefits by reducing visual redness and skin irritation while increasing moisturization.
Taurine is an amino sulfonic acid naturally produced by the human body that accelerates cell metabolism to stimulate regeneration and promote the healing of damaged skin.
Arginine is a natural moisturizing factor component and antioxidant that has ability to support collagen production.
Glycine works to improve the visible signs of aging; improves moisture retention; increases the production of collagen and strengthens the skin; and promotes skin repair and regeneration.