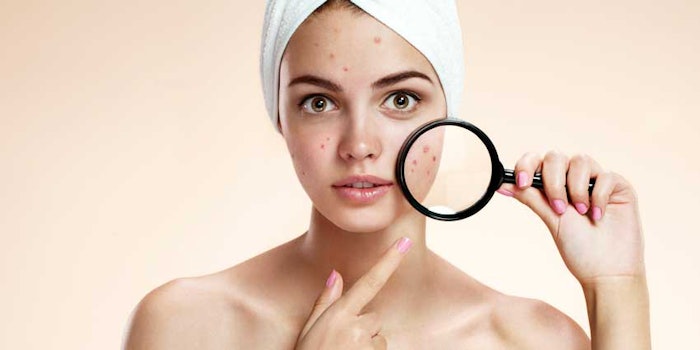 During The Advanced Education Conference at Skin Inc.'s Face & Body Midwest Spa Expo & Conference, Laura Cooksey of Face Reality Acne Clinic spoke to attendees during the session "Hormonal Acne: What You Need to Know."
Cooksey explained the different types of hormonal acne that can be helped* are hormonal imbalance, Polycystic Ovary Syndrome, drug-induced (marijuana, thyroid meds) and pregnancy, while teenage boy acne, menstrual acne and menopausal acne can actually be treated. 
4 Ways to Help Treat Hormonal Acne
Use the right products for the skin: Analyze acne type and severity, skin condition, Fitzpatrick type, environmental conditions, age and skin sensitivity. 
Use products correctly: Account for adaptability in the skin, start using products slowly and build up over time. 
Lifestyle adjustments: Suggest clients avoid fabric and water softener, comedogenic ingredients in beauty products, drug usage (recreational and prescription) and check use of coal, tar or grease. 
Suggest supplementation: Add zinc monomethionine or high-quality omega-3 fish oil. 
*Cooksey stated that while these methods can help, they may not completely clear the acne or keep them clear.