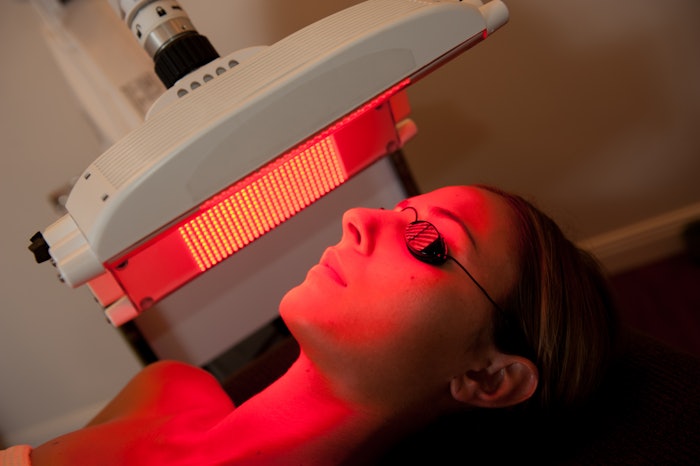 Online searches for "red light skin care" have recently jumped 43%, according to new data from Trendalytics. At the same time, social buzz for the term has increased by 32%.
According to Trendalytics, Solawave dominates the consumer-side conversation, generating more than 500K views on TikTok.
Red light therapy has also been a growth opportunity in the professional skin care space. For instance, Perspire Sauna, which opened its first clinic in Los Angeles County in June 2022, offers advanced full-spectrum infrared sauna treatments along with medical-grade and high-intensity red light therapy.
The experience is designed to improve sleep, boost immunity, burn calories and reduce inflammation.  
Perspire Sauna aims to add franchises. 
Elsewhere, Massage Envy partnered with LightStim on two skin care treatments—The Advanced Skin Care Nourishing Light Treatment and Nourishing Light Enhancement. Both leveraged LightStim's Anti-Aging ProPanel LED Light.
Recently, researchers found that weekly treatment with red and blue LED lights was sufficient to address acne. 
Brands and professional beauty businesses that have not already adopted red light tech may wish to do so, amid rising consumer engagement.