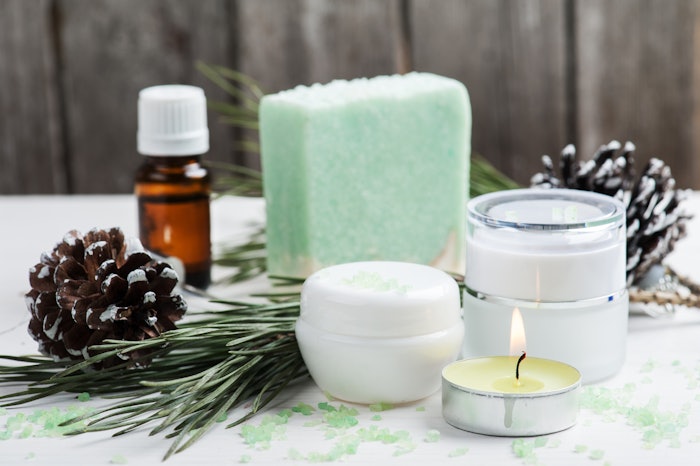 Skin Inc. Associate Managing Editor Maggie Walker shares what's on her mind this month.
I think it's safe to say it's been a tough couple of years, and everyone has had their fair share of ups and downs. But, the beauty of going into a new year is starting with a fresh clean slate. Every new year starts with new goals and plans, so there is always a bright side to look out for. I don't know about you, but the holidays are my favorite time of year, and they always act as my light at the end of the tunnel. Plus, this is my favorite time of year to spoil my friends and family a little extra, which is why I rounded up five holiday gift sets that I'm extra excited for this year.
1. Éminence Organic Skin Care Essential Serum Trio Set
This set features three of Eminence Organics' award-winning serums including the Citrus & Kale C+E Serum, Strawberry Rhubarb Hyaluronic Serum and Marine Flower Peptide Serum. These serums target hydration, brightening and fine lines.
2. Pure Fiji Vitamin C Set Cracker
These cracker wrapper holiday gift sets are a Pure Fiji annual tradition. The Vitamin C Set includes a Kakadu brightening serum, vitamin c toning mist and vitamin c oil to foam cleanser. These products work to bring brightness to the holidays with the power of vitamin C.
3. Natura Bisse Diamond Cocoon Set
Curated to accomplish the "no-makeup, makeup look," this holiday set comes with the Diamond Cocoon Sheer Cream and Diamond Cocoon Sheer Eyes. These two products help fight against stress, premature aging and environmental aggressors.
4. 707 Flora Radiant Jet-Setter Berry Bliss
Give the gift of radiance from the inside out with this 707 Flora gift set. This kit includes some of the top-selling products from the brand including the Moisture Matrix, 707 Balm, CBD + Turmeric Tincture and Canvas Makeup Bag.
5. Anisa Beauty Beauty Lovers Set
This set includes three brushes that cater to mulit-functional makeup application needs, especially for quick and easy everyday makeup. This set includes the All-Over Face Brush, Crescent Contour Brush and Angled Cheek Brush.
Continue reading the rest of our December content in our Digital Magazine...