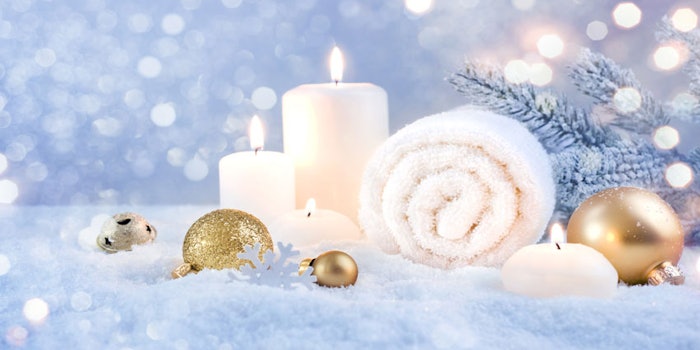 It's officially time to say hello to the holidays. With fall in full swing, that means that winter is soon to follow, and with winter comes warm fires, hot cocoa, sweet treats and so much more. To further the holiday excitement, GUYandGIRL Spa at the Shelborne South Beach in Florida has created seasonal spa treatments to provide relaxation to clients. 
October Treatments
PeekaBoo Eye Rescue: This treatment allows guest to recover from daily stress with cucumber eye pads that are combined with a pumpkin gel eye recovery. Clients can also add a scalp massage enhancement to this treatment. 
Pumpkin Smash Body Treatment: This treatment combines brown sugar, ground pumpkin seeds and organic pumpkin puree to create a body mask that naturally exfoliates for glowing, youthful skin. Clients have a few options for enhancements with this treatment, including the Charcoal Detox Facial Mask or Black Pearl eye mask.
November Treatments
Las Gracias Hand or Feet Cranberry Scrub: This seasonal treat utilizes sugar and infused cranberry coconut oil, and it's closed with a gratitude ceremony to prepare clients for the season of thanks.
Apples Got My Back: This refreshing back facial begins with a back brushing, followed by an apple cider vinegar cleanse and sealed with calming cinnamon paprika body lotion.
December Treatments
Chocolate M&M: This amazing service combines a luxurious massage performed with chocolate-infused coconut oil, followed by a mindfulness meditation to set the client's intentions for the year ahead. Clients can also add the Chocolate Face Mask enhancement onto this treatment. 
Vanilla Ice Chill: This exceptionally chill treatment begins with a full body brushing, application of a warm vanilla bean scrub followed by the gentle application of ice compresses to address inflammation and problem areas.