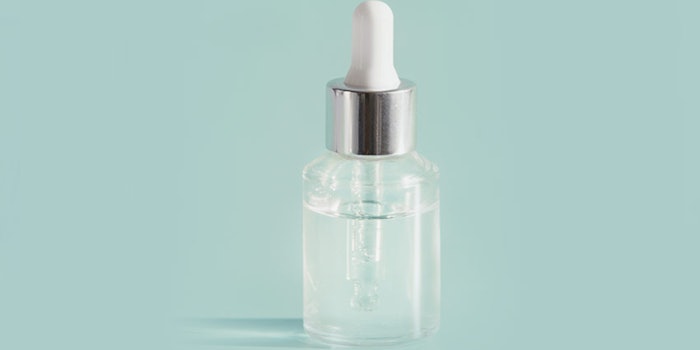 In our society's never-ending quest to locate the fountain of youth, our clients' paths are cluttered with cutting-edge skin care products that promise to deliver a multitude of miracles. Among these trendy formulations rises a tried-and-true ingredient that continues to deliver powerful pro-youth results—the almighty peptide.
As one of the most potent and dynamic pro-youth ingredients at our disposal, peptides are able to reduce and freeze wrinkles, promote cell regeneration and collagen synthesis, prevent damaging and aging environmental aggressors and minimize the appearance of pores.
But what exactly are peptides, how do they work and what are some of the most effective ways you can utilize them as an esthetician?
Proteins and Peptides
To fully understand peptides, we must first start with proteins. Proteins are crucial to every cellular process in the skin, and they decline as aging accelerates. At the root of these all-important proteins are the building blocks of life—amino acids. Of these amino acids, there are 20 that are particularly important to human biology, each performing a different, very specific function. When linked together in various sequences, they form chains (referred to as peptides), providing a variety of results within the skin.
Collagen is the most vital protein to keep the skin firm, smooth and youthful. As we age, collagen production decreases. Studies show that collagen production in individuals 80 years and older decreased by nearly 70% when compared with skin samples from people aged 18 to 29 years.
That said, the most effective way to reduce the signs of aging is to encourage the skin's collagen production. This is where peptides come into play. When peptides are paired with a vitamin A, specifically retinaldehyde, it forms a powerful, pro-youth combination that stimulates cellular regeneration while simultaneously strengthening the skin.
Shannon Esau is the CEO and national educator at Rhonda Allison Cosmeceuticals. She brings more than 20 years experience in the esthetic industry. Esau owned skin care salons in the Dallas/Ft. Worth area, has studied chemistry in skin care formulations and has been mentored by Rhonda Allison for decades. www.RhondaAllison.com and www.REDmethod.com