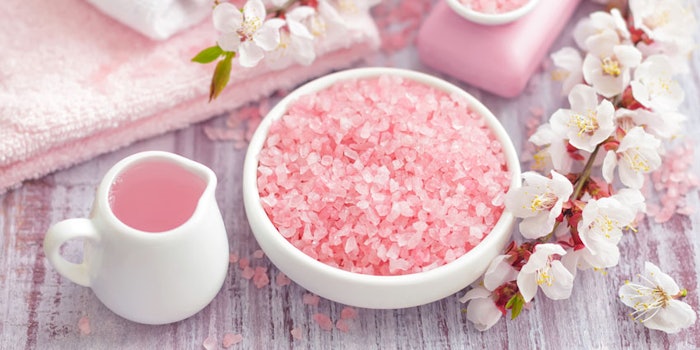 It's hard to believe that 2022 is coming to a close and a new year will be upon us, in the blink of an eye. As we round out the year, let's take an opportunity to prepare for a fresh start at your spa in 2023.
Check out my five professional tips for starting the new year off right! With these simple suggestions, you can look forward to a fun, fresh and lucrative boost in the new year.

1. Spruce Up Your Decor
If you feel like your spa decor is stagnant, then imagine how your clients must feel. The new year is a time for novel, inspired beginnings and that should include the look of your spa. If you are unsure how to improve your interior, bring in a fresh pair of eyes. A helpful friend or relative may be just the source you need to get ideas about picking a new paint color, redesigning shelving, changing carpets or retail displays. If you have extra room in the budget, consider hiring a reputable interior designer or feng shui expert to assess the energy and flow of your space.
By maximizing the aesthetic appeal of your spa, you will excite your existing clients and draw in new ones. Since you are in the business of aesthetics, it's important that the beauty of your space reflects the quality of your offerings.
2. Level Up Your Social Media
These days, it's obvious that you should participate in social media to promote your spa brand. However, some platforms are probably more suited for your business than others.
Evaluate your involvement in this realm and assess what's working and what's not. Create and pre-schedule posts, and keep photos, memes, videos and quotes organized for easy posting. Are you building your mailing list via social media so you can send out monthly and quarterly promotions? 
The new year is an excellent time to sit down and make a social media strategy for the year to come. If social media isn't your thing, then consider outsourcing these tasks to a company that can create and post content for you. Your brand can grow exponentially with the right social media strategy.
3. Reinvent Your Spa Menu
Is your spa menu offering cutting edge services or just the same old facials and massage options? Are you losing clients to your competitors because you aren't keeping up with some of the trends of the industry?
The new year is a great time to give your spa menu a facelift, pun intended. Ask some of your loyal clients what they would like to try. Check out spa menus at top hotel and resort spas for inspiration. Stay updated on the latest celebrity spa treatments by reading on-trend beauty magazines and professional publications. It's always smart to put your spin on a trend! Be sure to keep your clients on their toes and excited to come to your spa.
4. Do a Thorough Inventory and Deep Cleaning
After the holiday season subsides and the spa gets a bit quieter, it's a wonderful time to do some cleaning and organizing. Out with the old and in with the new!
The beginning of the year is the time to do a thorough inventory of all skin care products, dry goods, office supplies and retail products. You may be surprised at the buried treasures you find hidden away that have been forgotten. A missing case of body scrub could become your next profitable promotion.
It's also an opportune time to do equipment safety checks for massage tables and stools. Check your steamers and clean your wax pots. Move your furniture around and deep clean your spa rooms. The sky's the limit for cleaning and organizing your space. A fresh start free of clutter and old energy will set you up for a lucrative year.
5. Dial Up Your Events
Now is the time to start planning for your next big promotion. Valentine's Day and Mother's Day are right around the corner, after all. It's never too early to reach out to your vendors, marketing team and staff to get ideas flowing for future events and promotions.
Put up a calendar and make note of the big holidays to come, and ask yourself these questions:
Will you be offering an event for couples for Valentine's Day?
Will you be helping to kick off spring with new skin care regimens?
Are you launching any new services or products in the new year?
Are there any local businesses or charities that you would like to collaborate with?
These are all questions you will want to answer now. Get yourself and your staff pumped about the new year. When you are excited, your clients will be as well.
Time to Crush It
With these five simple tips, you can plan for an efficient, exciting and lucrative year at your spa. Have some fun, change it up and get geared-up for a new start. A renewed brand presence online, a fresh space, cutting-edge menu items and fabulous new events will make your spa a popular destination for 2020!