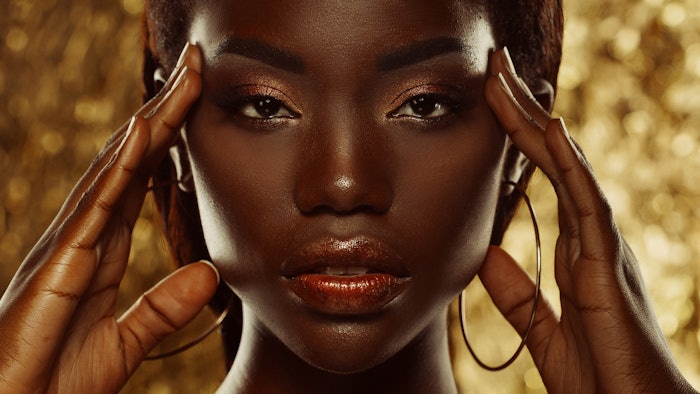 People tend to go above and beyond to look good on any big events they have coming up. This time of year there are a lot of occasions to try and shine and look your best. We're sharing five ways you can help amp up your client's routines to get them looking their best for the new year or any big occasions they have right around the corner. 
Related: 8 Ways to Roll Out the Purple Carpet and Stand Out
1. Skin Prep
Getting the skin looking radiant and beautiful on any big occasion is always the first step. Research has shown that when clients are suffering from some kind of skin concern, their self-esteem is impacted, with one study from Mederma sharing that 58% of consumers said they have experienced social anxiety due to bad skin in the past.1 So, make sure your clients feel confident and ready for the new year and any special occasion that comes with it by getting their skin prepped with a treatment plan and home care regimen. 
It doesn't matter if that client has seen you and heard recommendations over and over again. Make sure after their final facial before the big event, you walk them through what to do and what not to do when it comes to their scheduled home care. This is also a great time to try and sell them any kind of take home mask that will keep their skin glowing and hydrated for the big event. 
2. The Final Facial
You know your spa menu best, so you know what kind of "red carpet facial" or big event treatment to offer your clients. You also know your client's skin probably better than they do, so you know exactly what their skin will need before a big event. These two aspects are customized per spa and per client, so there is no one size fits all treatment that will work for everyone. 
So, the key to the final facial is actually timing. Ideally, before any big event, your client will have already started a series of treatments with you months in advance, as a one-time facial before the big event probably won't have the results the client is looking for. It's important to keep in mind when the last treatment is scheduled. The last facial before a big event should happen typically no later than one week before the event, that way any residual blotchiness will have worn off long before the big day.2
Related: 3 Tips for Dealing with Clients with Self-image Issues
3. Tanned and Ready
If you offer spray tan services in your spa, before the holidays, new year or big events is definitely the time to advertise that to your clients. If you have a client coming in for facials before their big day, it can be a great suggestion to make to see if they're interested in the service at all. However, offering the service in your spa is not the only way that you can help your clients get nice and tan for special occasions. 
Offering self-tanning products in your retail can be an excellent option if you find a lot of your clients are visiting you in preparation for special events. A lot of the time self-tanning comes down to the skin prep for even, streak-free application. Let your clients know that for best application it is important to: 
Exfoliate the entire body

Shower, shave and exfoliate a minimum of eight hours before self-tanning to allow the pores time to close
Always use a tanning mitt
Use a setting powder in areas that tend to crease or rub off (i.e. inside of the elbow, under the arms, etc.)
Apply a light moisturizer to the knuckles, knees, feet or any other particularly dry areas, and allow to sink into the skin a few minutes before application
Avoid using products with oils in them to help preserve the tan for as long as possible
4. Glam it Up
A lot of clients might want to go all in on their makeup look for a special occasion, especially if it's New Year's Eve. This is another great opportunity to mention that you have makeup application services offered in your spa to your client who is getting treatments before a big event. 
This is another great opportunity where, if you don't have any makeup application services, you have some retail options that you can showcase. Don't underestimate how much someone is willing to spoil themselves to feel beautiful on a big day. This can also go for any jewelry option in your retail that you want to point them in the direction of to get a little extra glitz and glam for the occasion. 
Related: Makeup Based on Skin Types
5. Hair, Nails and Beyond
Any big look is not complete without the proper hair, nails and outfit to go with the gorgeous glowing skin that you're giving your clients. During times of the year where big events are happening, it can be worth it to talk to your local hair and nail salons to see if they are willing to partner up to share business. The holidays and New Year's Eve are excellent examples of when people really start to drop some money on their appearance. A 2021 survey even found that 63% of millennials and 61% of Gen Z, spent money to spoil themselves during the holiday season.3
Another great option for partnership would be to partner with a local boutique so that your clients can find the perfect outfit for their special event. These partnerships can be through working together to offer discounts, so if they were to get a facial with you they get 10% off a hair service at XYZ salon and vice versa. Another could be by keeping flyers, brochures or business cards at the front of your reception desk for all clients to see when they enter your space. 
Red Carpet Ready
While your clients may not be going to the actual red carpet, these steps are sure to have you best prepped to get them looking like they should be. Keeping these tips in mind can also help make for a very profitable season. Give your clients the experience of a lifetime while getting themselves prepped for a big event at your spa, and then they might just become a client for life. 
References: 
https://www.skininc.com/science/physiology/news/21889192/survey-the-impact-of-skin-imperfections-on-consumers-mental-health