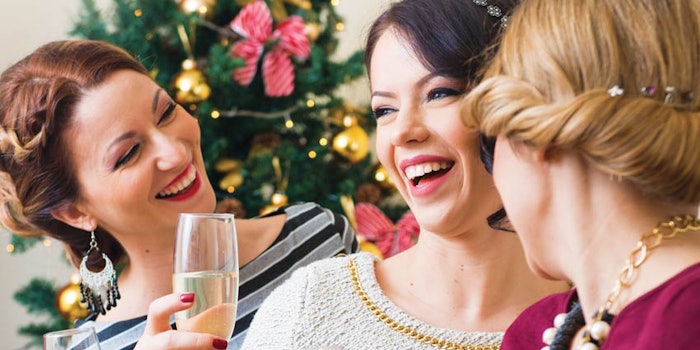 You may not want to hear this, but it's time to prepare for the holiday season! Here are #10Things to maximize profits and minimize stress for the holiday season.
1. Holiday schedule
Decide when you will be closed and if there will be extended hours, which should cover revenue lost during closures.
2. Vacation days
Ask all therapists to turn in vacation day requests by a specific deadline. This allows for better planning for clients and travel.
3. Meetings
Add mandatory trainings and team meetings to the calendar for the remainder of the year. This allows your team to plan their busy holiday schedule around the spa's events—not the reverse.
4. Review retail
Review retail numbers from the previous year to look for top performers. What gift sets sold well and what is your current vendor offering this year? Gift with purchase (GWP) is a proven way to increase retail sales over the holiday season. Increase your retail order to accommodate busy shoppers.
5. Gift certificates
What is your gift certificate goal for the holidays? Are the certificates processed through your point of sale (POS) system? Display gift cards and create awareness before the gift-giving season kicks in.
6. Seasonal services
Develop any seasonal services such as a holiday detox treatment and train staff by creating protocols, pricing and products needed.
7. VIP gift
Consider creating a holiday gift package for VIP guests. Invite them to a holiday open house with personalized gifts. Product vendors may help you cover the cost and offer to host an event with you. Meet with your sales representative to plan.
8. Holiday party
Holiday parties are a festive way to celebrate your team's hard work. If the holidays are too busy in your spa to have a party, hold a pre-holiday kick-off party to thank your team and prepare them for the upcoming busy season.
9. Special events
Many neighborhood associations have holiday shopping nights, tree lighting ceremonies or trunk shows. If you are participating, what is the cost
and how does this affect your current schedule and client traffic?
10. Budget
Determine your budget including holiday pay—if applicable, decorations, advertising, additional graphic design for promotions and other events. The holiday season should be a great time to increase revenue and build client loyalty. Create your budget and discuss your sales and service goals with your team for a profitable and stress-free holiday season.