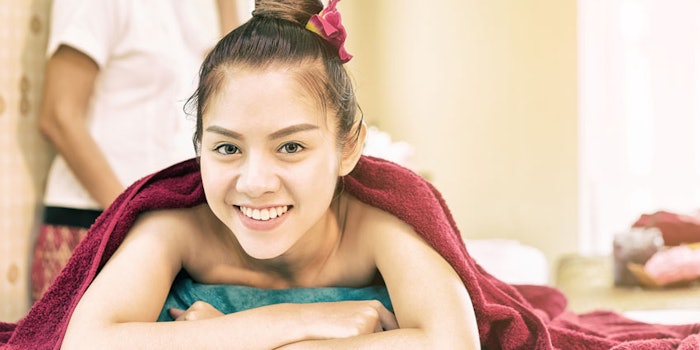 In a crowded marketplace, there seems to be a spa on every street corner. So, how are you supposed to set yourself apart and deal with that amount a fierce competition? Clients now have more choices than ever, so a main goal of any spa should be keeping their clients loyal to them. Apart from that though, being competitive isn't just about maintaining loyal clients, it's about gathering new ones as well.
How can your business stand out in the crowd and become the go to place in your community? In this article, we will explore the small but critical actions you can take and nurture to really set your spa apart from your competition. This may come as a shock to many, but price dropping should not be your go to move.

Why the Purple Carpet?
Some spas pride themselves on rolling out the red carpet, but you should be more focused on giving your clients the purple carpet treatment. While the red carpet treatment has some awe and flashy effect, the purple carpet treatment is about building a relationship with your clients and providing them with what they need. 
Seventy-percent of buyer's experiences influence how they feel they are being treated in a place of business? The question is how does your business stack up? Does the client feel welcomed and taken care of, or do they feel like just another number? Here are eight ways to gain a competitive advantage and stand out.
1. Customer Experience 
This starts long before the client even walks through your door. It starts with the booking process; when speaking to the client in person, were they spoken to with respect and enthusiasm? Do they feel welcomed when they check in, or are the staff too busy chattering among themselves to pay attention? 
2. Visual Appeal
Set the tone for your spa.ce by honing in on your visual representation of your spa. Ask yourself "what will the client experience when they see my space for the first time?" When was the last time you updated or freshened up your space? What feelings are you sending with your color theme, your decor, lighting visual displays and even your signage? All of these components come together to create your brand experience. Is this message aligned with who you want as your ideal client?
3. Sanitation
While certainly not a fun topic to discuss, it is an important topic to pay attention to and can be a silent killer in your business. If ignored, these can become negative subliminal messages to your clients. Imagine a dirty bathroom or a station that's covered in hair. Regardless of whether you are a high-end spa or cater to an average client, this should never be compromised.
Send in a trusted friend or a really good client a few times a year, to go in and objectively check out your space to give you feedback. Some areas of sanitation that can often get overlooked would be
Dust on shelves;
Dirty wax pots; and
Garbage cans, if you cannot keep your garbage hidden, make sure you have an elegant sleek closed container as opposed to an industrial size open garbage can.
Another aspect of sanitation that may not seem obvious is the staff staying clean. Beyond hygiene, staff should never be eating or drinking in front of the clients, especially at the front desk. In some spas, even gum is a no no, so its up to you to set the boundaries in your spa, in terms of what you do and do not allow your staff to do.
4. Attention to the Details
Noticing even the smallest of details can transform your client's experience. Starting with keeping your treatment beds clean and kempt. To me, there is nothing worse than wrinkled sheets or a messy bed. Would you stay in a hotel room that had a messy bed? I personally would run out the door! You should ask yourself, would you feel welcomed and comfortable to change for a treatment and lay down on your bed?
Think color coordinated luxurious sheets, pretty pillows, crystals, a welcome note, maybe even a treat or some fresh flowers. Make sure there are no remnants of previous client's, whether in the form of nail dust, color stains or even hair. Make sure to really clean up in between each client; no one wants to start a luxurious treatment with stains on their linens.
Also account for personal appearances. Does your staff have to wear uniforms? Is there a dress code of any sort? At the very least in any spa, every staff member should have a name tag with your business branding on it. Think about how every single touch point in your business contributes to the brand of your space.
The devil is in the details; make their experience so memorable that they cannot wait to come back again. What is your point of difference (POD)? How can you create a wow experience in your spa, leaving them wanting more? Here are a few great ideas to implement:
a signature blend of tea that you can serve to your clients and even sell to them to take home their experience. Loose leaf tea is great and it's easy to package up, either as a gift or to retail.
A tray of fresh seasonal fruit, apples or Mandarin's are easy to eat and easy to take.
Promote either a complimentary add on or an up sell of a signature touch sensory therapy, such as aromatherapy oils, crystals or hot stones.
Have a soothing color scheme; it can really impact the client experience and your bottom line.
Be sure to have signage that is printed not written by hand unless it's calligraphy.
Customize music for different areas of the spa. The retail area should be instrumental, while being a bit more upbeat to encourage the clients to shop.
A token gift or treat with a handwritten note to thank the client for their patronage can go a long way in helping the client remember your business and their experience.
5. Expert Recommendations
Consultation is a critical step that is often missed but can literally translate into dollars and repeat clients. The consultation builds trust, and when clients purchase from you, it increases their loyalty by 30%. 
As the expert, offer your recommendations, and if they say no, it often means not now instead of not ever. Remember the acronym, QTIP (Quit Taking It Personally). Tell them you would be happy to write down the recommendations that you have for them on their client profile to re-visit on their next appointment.
Plant the seeds for future treatments and products, so the clients know that you would like to see them again. This not only further builds on your relationship, it also gives you a jumping point to start the conversation on their next visit. This will help you bring it up again and not feel like you are pitching them.
6. Every Client Is a VIP
Gratitude goes a long way in building long-term relationships. Client acquisition is expensive; nurture it when you have it. Follow the 20/80 Rule, where 20% of your clients generally give you 80% of your revenue. This is often an untapped area of revenue in the spa industry. It has been shown that regular clients typically spend 33% more.
"Clients have a choice where they spend their money and we always have to be the better choice." Tazeem Jamal PMDT, LE
Roll out the Purple Carpet Experience for every client and not just while they're in your spa. Following up with them is a critical piece to building the relationship; it shows that you care about them beyond their spa visit. Do not forget to offer gratitude to them and always invite them to re-book. 
7. Ask and You Shall Receive
Asking is not always easy, but if you don't ask, the answer will always be no. Ask your clients to tag you and your business on social media. Ask them to re-book at the front desk before they leave. Ask for a testimonial. Ask for the product sale; imagine how your business could change if every client upgraded by $10, whether it was a product or service.
8. Client Testimonials
Use these in your marketing, they are great for third-party validation. It's always better for someone else to sing your praises than for you to brag about yourself. When you get a testimonial, use it to brag about your success and the results that you get for your clients, and don't forget to promote any awards, advanced clinical trainings or any recognitions that you get from your peers or community on all your channels.