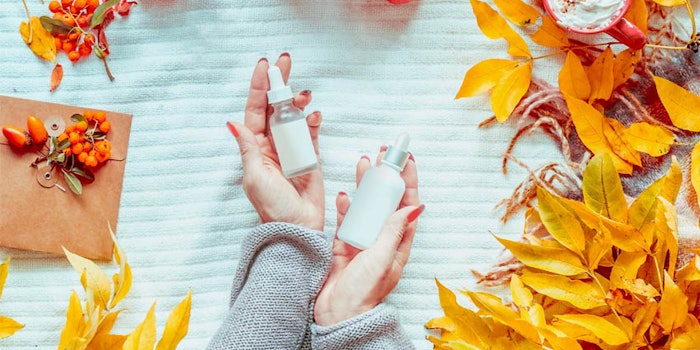 Changing weather also means a tweak in skin care routines. According to Coveteur, keep skin hydrated during dry air seasons with ingredients like coconut water, marine algae and hyaluronic acid is key.
Related: Tips For Back-to-Work Skin Care Routines
Adding a face mist can replenish skin hydration levels and restore moisture. It is recommended to use a face mist with vitamins A, B, C and E.
Avoid daily use of ingredients like glycolic acid and retinol that can be aggressive to sensitive skin, and instead use products with AHAs like lactic acid.
Coveteur also recommends layering products, like using a hyaluronic-acid-based serum underneath a water-based moisturizer.