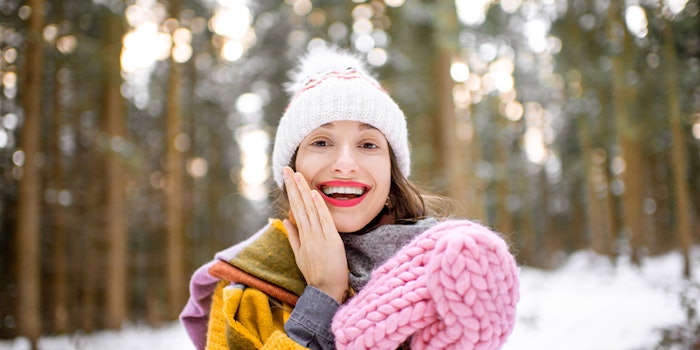 With the arrival of cold, harsh weather and environment changes, skin tends to become dry and irritated. There are some easy tips that can improve clinets' skin care routines and help their skin this winter.  
In an interview with Chicago Defender, licensed esthetician and founder of Poised Professional, LLC,  Robyn Sutton, shares how to take care of skin during the cold winter months. 
"Our skin is affected differently by the environment. That is why we likely experience some changes in our skin from season to season," said Sutton.
Stay Moisturized
As the weather turns cold outside and the heat turns on inside, clients' skin will see and feel dryness on the skin and lips. Switching to a thicker moisturizer is key to help combat dryness. Making sure clients are using a non-comedogenic and SPF moisturizer is also important. 
Exfoliate
Exfoliation will remove the dead skin which allows products to penetrate the epidermis layer of the skin deeply. Sutton recommends using a gentle exfoliator one to two times per week. This will help to achieve glowing skin throughout the winter months.
Best Products
Year round, skin should stay hydrated and protected. No matter the skin type, dry or oily, a hydrating skin mask will benefit client's skin. Hydrating serums that contain Vitamin C also contain great skin benefits. Finally, a year round application of SPF should be applied daily.