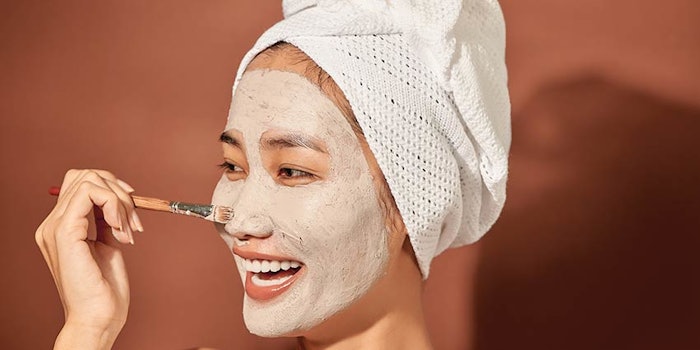 Bored with traditional skin care? Want to shake things up? Korean beauty (K-Beauty) can help. Research published early in 2022 indicates that the global market for Korean beauty products is expected to double by 2026, reaching over $20.8 billion and registering an 11.3% increase in the compound annual growth rate (CAGR).1
Why does demand for K-Beauty products continue to skyrocket? First, consumers are hungry for innovation. To feed that curiosity, an upsurge in e-commerce makes it easy to find and purchase K-beauty products. Plus, social media lends itself to a smorgasbord of shared experiences. Finally, there is a full-on banquet of unusual ingredients, unique products and surprising facial regimens, as scientists, cosmetic chemists and esthetic professionals discover and develop ways to improve skin health and youthful radiance. Bottom line—K-Beauty delivers on all of those fronts and more.
The Glow Goal
Compared to American consumers, Koreans tend to invest more in skin care than color cosmetics. Beauty and good skin are defined by hydration and radiance, according to the Asian ideal. In fact, K-Beauty is known for its 12-step regimens and double-cleansing to achieve "glass skin," or TikTok's latest K-Beauty trend of "jello skin," referring to luminous, plump and dewy skin that bounces back when touched. One step in a 12-step regimen can even contain multiple steps, such as the "seven skin method." In this step, seven layers of toner are applied, one right after the other. Skin becomes drenched with moisture and exudes a dewy radiance, without the heaviness that might occur when layering oils or cream. However, the goal of creating a radiant, dewy glow can also be achieved via unusual ingredients not always associated with skin care, such as snail mucus, bee venom, tree sap, silkworm cocoons and an increasingly popular trend—fermentation.
Continue reading about Korean skin care in our Digital Magazine...
Janel Luu has over 35 years of experience in the cosmetics industry as an international educator, researcher and formulator. Her extensive background in product development built a solid foundation for her skin care brands, including Le Mieux Cosmetics, Le Mieux Clinical, PurErb, NatraRx, Luminé Veil and MD-GEN.