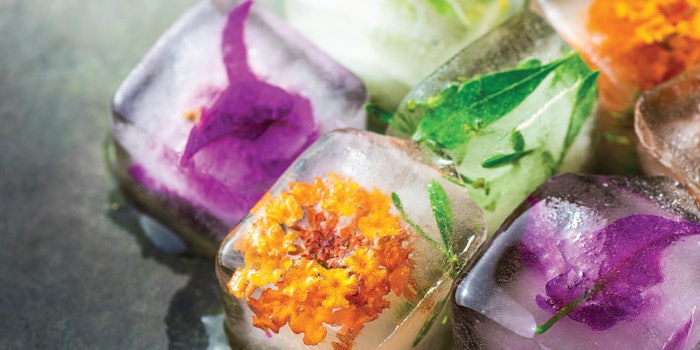 As a new business owner, in 2013, I was offering body sculpting treatments using machines that offered cryotherapy, cavitation, radiofrequency and the occasional body wrap. While I was having decent results, I was not 100% happy. There were days I had to turn away clients due to contraindications beyond their control, and it made me wish I could find a product or treatment that could be used on everyone. I was searching for another option, when I was randomly introduced to a young female entrepreneur seeking my thoughts on her organic wood and ice treatments versus my machines. I agreed to a meeting and allowed her to give me a treatment, and I was shocked at the immediate changes I saw and felt. I knew in that moment that I had to know more.
Sculpting With Wood and Ice
My session began with treating my mid-section using a series of wooden tools rolling, circling and stretching my skin. The rhythm of it almost felt like a choreographed dance piece. She then applied body ice to drop my body's temperature and begin the fat burning process. It was invigorating to say the least. I was shocked at the immediate changes I noticed. I could see definition in my mid-section and my skin was visibly tighter. I was hooked! This was the beginning of my wood and ice treatment journey.
When we hear the words wood and ice, some might visualize a hard, aggressive treatment causing bruising and discomfort, followed by an ice bath that is harder to climb into than your granny's support hoes, but these two modalities can be quite soothing and relaxing while providing amazing body sculpting results.
Wood Therapy or Maderoterapia is a body sculpting technique using unique wooden tools in a specific order to shape, smooth and contour the body. I like to refer to this part of the sculpting process as the molding and shaping phase of the treatment. Next, is the application of the body ice, which is a combination of specifically frozen clays, herbs and essential oils. This is the slimming and tightening phase. When used in specific areas of the body, you can achieve instant body contouring results with no down time, bruising or swelling.
Continue reading about wood and ice therapy in our Digital Magazine...
Brenda Stevens, owner of Utah Body Sculpting & Skin, is a master esthetician and body sculpting educator residing in Central Utah. Since becoming an educator, Stevens has been able to work with and train countless licensed professionals across the U.S. and Canada, all searching for the best body sculpting tools, treatments and protocols for their clients.