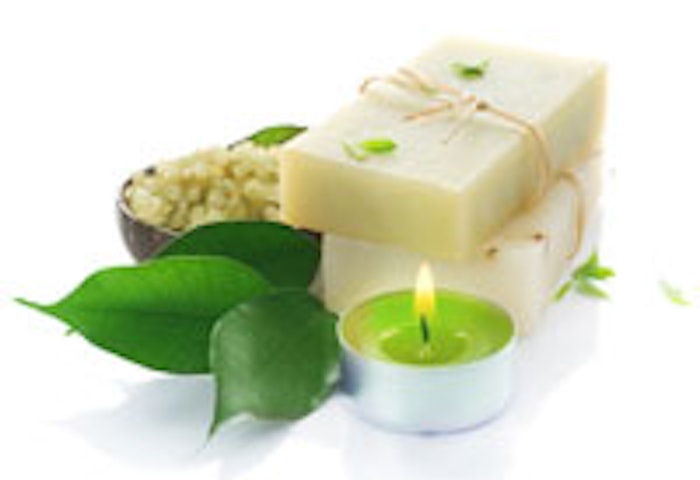 With facial skin care accounting for 92% of the total skin care value market in China, demand for new product innovation in the beauty space has never been more important. It seems that products incorporating a natural ingredients could stand to benefit - as new research from Mintel reveals that 90% of urban female consumers in China tend to buy natural ingredients products - rising to 92% for 30-39 year-olds and 94% of those on the highest income (10,000 RMB, which equals roughly $1,600).
Furthermore, consumer attitudes in China also reflect a market demand for natural products. Around 80% of urban female consumers in China say that they "always check the ingredients of skin care products before buying them" and a massive 90% claim that they are "getting more concerned about the safety of skin care products".
Mintel estimates the facial skin care segment to be worth 65 billion RMB in 2012, up from 36 billion RMB in 2007. Furthermore, Mintel forecasts the market to grow even further over the next five years to 2017 to reach 104 billion RMB.
Speaking at PCHi in China, Jane Henderson, Global President - Beauty & Personal Care Division, at Mintel:
"There is great interest in the cosmetic industry in developing products containing plant-derived materials that may be applied topically to the skin to provide anti-acne, anti-oil, and anti-cellulite benefits. Plant-based cosmetic products that enhance the appearance of the skin are increasingly in demand and organic and natural herbal-based skin care products are becoming increasingly popular nowadays among Chinese consumers thanks to the international skin care trend and ongoing ingredient scare cases in China."
"Increasing urbanization and demand for natural beauty products presents real opportunity for brands looking to capitalize on the Chinese marketplace. An increased number of Chinese consumers from rural areas are relocating for better working opportunities and they are also trading up and demanding more from their beauty products," Henderson continues.
In fact, skin care products with botanical or herbal ingredients claims have dominated the Chinese market in terms of new product development since 2008, according to Mintel's Global New Products Database - up from 52% in 2008 to 73% in 2011.
"The advantage of natural and organic skin care products is not just about avoiding the use of artificial chemical ingredients or even harmful ingredients, but rather applying a concept of "fully nutritional" and "fully comprehensive" treatment to increase the skin's healthiness. At the same time, some of these natural or organic plant essence products also offer aromatherapy stress relief, their contribution to which is far better compared to artificial chemical ingredients. Thus, in terms of the long-term application effect, safety concerns and even eco-friendliness, these green skin care products will certainly be a major skin care trend in the future." Henderson continues.
The research also reveals sun care as a category ripe for capitalizing on the demand from Chinese consumers for natural products in beauty, with over a third (36%) disagreeing that natural and organic sunscreens are not as effective as chemical ones. The strongest demand from consumers in sun care is miniaturization with 27% of consumers looking for this aspect, followed by anti-aging (41%).