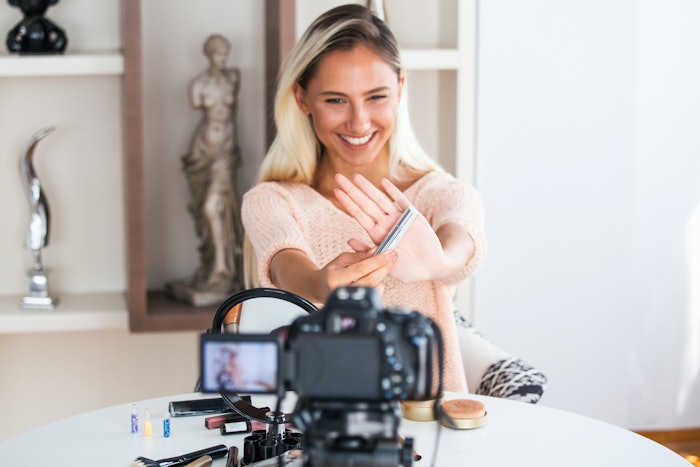 It's time to go guerilla! If you don't already know, guerrilla marketing (typically) involves low-cost, high-exposure and very unconventional marketing tactics. The idea is to get in front of as many people for as little money as possible, promoting a brand to its fullest potential. Are you a bit shy when it comes to putting yourself in front of potential customers? No worries! I'm certain the ideas I share with you in this article will get you, too, thinking outside the box when it comes to boosting your biz.
Volume, Volume, Volume
The X factor for a successful guerilla marketing campaign is HIGH TRAFFIC. So, whether you're outside the Cosmopolitan Hotel in Las Vegas, handing out samples of your product or online hosting a Zoom happy hour, you'll want to choose the highest traffic location and time of day for your campaign. If people don't see you, it won't make a difference—no matter how clever you are.
Experiential Marketing
This is also known as participation or live marketing. It invites users to "talk, live and breathe" your brand. An example includes a pop-up event on a busy street that showcases a particular product—maybe it's a free sample or even a full-sized product. Want to really grab potential customers' attention? Throw in a themed food truck/beverage experience. Customers will enjoy the product so much that they instantly recognize the brand moving forward.
Related: Your Inside Scoop on Viral Video
Going Viral
If your guerilla marketing goes viral on social media (meaning that it is shared with others over and over again and gets thousands of views), it almost guarantees success. Going viral:
Leads to more organic shares
Deepens Engagement
Widens your audience reach
The funny thing about guerilla marketing is that, especially in social media videos, if you accidentally do something embarrassing or cringe-worthy on-camera, it can actually knock the success of your video over the top. People see you as more relatable! As Steve Jobs once said, your clients want to know who you are and what you stand for – where do you fit in this world, and will they be a part of it?
Viral videos must accomplish several goals:
Evoke some type of emotion
Do something unexpected
Either not include advertising of a product, or at least not upfront
Allow sharing (very important!)
Connect with the audience
Follow current trends
Include a catchy hashtag (one that leads back to you)
Be posted at high traffic times
Related: Treat Clients Like Royalty to Increase Loyalty
Loyalty Programs
Did you know that many loyalty programs are a form of guerilla marketing? I'm sure you've heard of the 80/20 rule, which means that 80% of your business comes from 20% of your clients. Well, loyalty programs build trust among your top 20%—rewarding them for their loyalty, encouraging them to keep coming back and also, providing referrals for you. An added bonus to loyalty programs is that they typically convert to sales much faster and cheaper than new client acquisition.
Some examples of the most popular types of loyalty programs currently in the marketplace include:
Points and Rewards: For example, Ulta Beauty offers points for each purchase made, with rewards available for earning a certain number of points. A customer will very likely spend more money to reach the next reward level (more desirable product, upgrade, etc.)
Brand Community: Encouraging clients to subscribe or become a member of your community gives the customer unique benefits such as insider discounts, free shipping and also, the opportunity to meet like-minded people through your business. Gwyneth Paltrow and her company, Goop, are a good example of a brand community.
Paid Memberships: Clients pay a monthly or annual fee to become a member of your VIP club in exchange for certain benefits and/or free products. For example, members of Ipsy's VIP club receive a glam bag of products each month. You can duplicate this idea at no cost to you by asking for donations from your vendors and other contacts.
Cause-Related Marketing
This type of guerrilla marketing allows you to engage with your customers through charity initiatives (think: Paul Newman, Vizzy, Bombas, etc.) Not only will you attract like-minded customers but you can also piggyback on your charities' worthy causes. For example: Become a "green brand" by promoting cruelty-free products or offer to match customer donations to a cause or donate proceeds of a product toward a charity.
3 Additional Tips for Guerrilla Marketing:
Google top guerrilla marketing success stories and use other companies' examples to inspire you!
Spend some time thinking about two or three charities that really mean something to you and focus on them. Don't spread yourself across the board; align your brand with your values and loyal customers will find you.
Consistency is key with guerrilla marketing—you want your customers to know they can expect something fresh, fun, interesting and innovative from you on a regular basis. Create a guerrilla marketing campaign calendar to ensure you stay on track.
Continue reading spa business content in December's Digital Magazine...
Louis "The Laser Guy" Silberman is CEO/Founder of National Laser Institute, a cosmetic laser and medical esthetic training institute. He is the owner of medical spas in Scottsdale, Arizona, and Dallas, Texas, and a nationally recognized author and motivational marketing speaker. Silberman created the 6th most visited online health site and was a semi-finalist for the Ernst and Young Entrepreneur of the Year Award 2014. Most recently, he created "Louology, the science behind crushing it in aesthetics, in beauty and in life," designed to help aesthetics and beauty pros stay connected and build thriving practices. He can be contacted at [email protected] and followed on Instagram @louisthelaserguy.