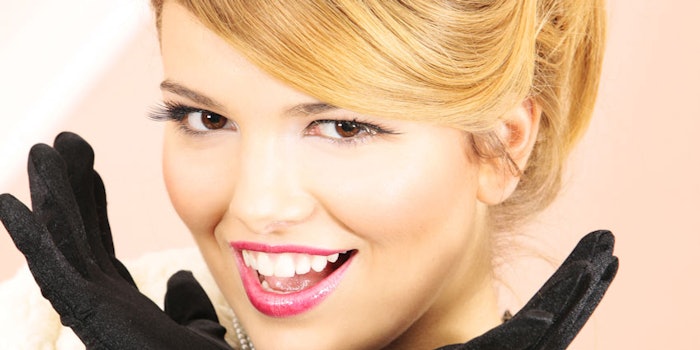 When I discuss customer service with my own employees, I often use Neiman Marcus as an example. Whereas the Four Seasons sets the gold standard of customer service for hotels, Neiman Marcus does the same for retail stores.
Why should you treat customers like royalty, too? Because happy, loyal customers will also send their friends. So, your business depends on nothing short of the royal treatment for each and every customer.
Examples of Royalty—Big and Small
Zappos, the online shoe retailer, is another company known for going above-and-beyond in customer service—offering a loyalty program in which customers can earn points toward expedited shipping and more. Business experts have even called Zappos "insane" and "fanatical" for its customer service—one year, the company reportedly sent flowers to a woman who returned several pairs of shoes due to a medical condition; another time, it overnighted a free pair of shoes to a desperate best man at a wedding; it paid drivers' tolls on the Massachusetts turnpike for two hours. Talk about a WOW factor! These examples provide not only a warm, human touch to the company—they convey that customers mean everything to them.
While not every business can afford such grand gestures, small gestures count, too—perhaps even more so. Consider how pleasantly surprised your customers would be if you called them by first name as soon as they arrived. They'd know you were expecting them, like a guest in your own home (or castle). How special they'd feel if, after check-in, you handed them a bottle of water and sat next to them in the reception, just to chitchat. And how connected they'd feel when you asked them, after their treatment, how'd it go? Did it hurt? Were they nervous? And finally, the impression you'd leave when you walked them to their car, offering a hug or a handshake. These small acts of kindness may not be "insane" or "fanatical"—but they are noticed and they do matter.
As Burton Tansky, Neiman's former CEO, once said, "…best service is based on ordinary day-in-and-day-out interactions that make us a great store known for outstanding service." In other words, small gestures, practiced on a consistent basis, become extraordinary—creating a solid reputation leading to bigger sales. Smart.
Royalty in the Treatment Room
In the spa/med spa world, you already know how important it is, pampering clients in the treatment room. But having a few service-oriented estheticians/laser technicians who always go the extra mile simply isn't enough. You need a protocol. I understand—sometimes schedules run behind, and customers have to wait. Treatments don't always go as planned. Customers may leave unhappy for a variety of reasons. But how do you handle these incidents? Do you bear down, insisting events were beyond your control? Or, do you roll out your red carpet—and make everything right?
Here are a few guidelines to use to make your clients feel more special.
• If a customer has to wait more than 10 minutes, for any reason, offer something to win them over—a free product, a discount or a glass of wine. It doesn't really matter what it is, as long as the customer feels acknowledged for their inconvenience.
• Keep conversation flowing with clients when you're running behind. It's often the lack of attention that makes them feel overlooked, more so than whether they have to wait a few extra minutes.
• The first five minutes in the treatment room should be zero business and all schmoozing.
• If a customer complains—on-premise or off- (including social media), reach out personally and immediately to really listen to them, then ask what you can do to smooth things over.
A Royal Send-Off
The royal treatment shouldn't end at the cash register. Remember, you're not just creating happy customers but happy, loyal customers. Offer a free product, "just for them", and tell them if they like it, they can purchase it next time. Ask if they'd like to schedule another treatment. Offer a bottle of water. Help them with their coat. Hold the door open for them.
Use social media to evaluate whether you're succeeding in creating a royal experience. If clients are loving you on Facebook, Yelp, etc.—keep up the good work. If not, take your rapport and relationship-building skills up a notch. Ask yourself, when was the last time you had a memorable experience at a restaurant, hotel or retail store? Your team's goal should always be to create a similar memorable experience, even if it takes only three minutes, so that clients want to write about you on Facebook (in a positive way!) on the way to their car.
You don't have to spend millions to make customers feel pampered and special. But with the right mindset and a commitment to consistency, they can easily feel like Queen (or King) for a Day.
Top Tips for Treating Customers Like Royalty
1. Make it a must. Make going "above and beyond" a way of doing business, an integral part of your daily mantra and communicated to all employees. Reward employees when it happens with a verbal compliment or small gift card.
2. Follow-up. Always have someone beyond the front desk staff and service provider follow-up with customers after treatment, comparable to when a restaurant's general manager stops by your table to ask how everything is.
3. Write it down. Go old school with a handwritten thank you note, sent within two days of treatment.