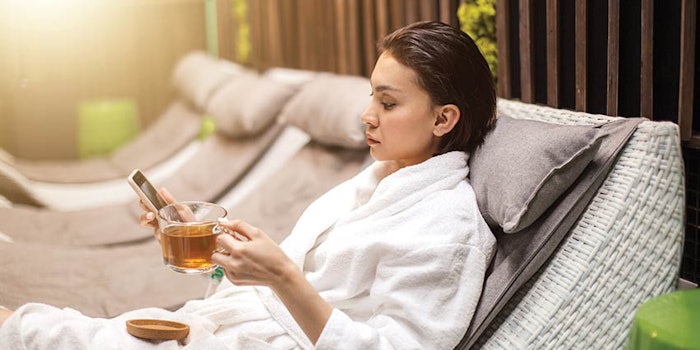 It comes as no surprise that the global pandemic has delivered a tremendous blow to the spa and beauty industry. Spa visits and revenues were deeply impacted as a result of forced shutdowns and the need to limit occupancy when businesses started to reopen. In fact, according to initial findings from ISPA Foundation's 2021 U.S. Spa Industry Study, spa revenues fell more than 36% from 2019 to 2020, and spa visits were down 35%.1
But, it's not all doom and gloom. The report, led by PricewaterhouseCoopers (PwC), also found spa revenue per visit held steady, which is promising. And the spa industry isn't anything if not resilient. Many predict it will rebound to pre-pandemic levels within the next year or so. For now, as the world begins to reopen and spa owners and skin care professionals try to rebuild the business, the focus should be on retention and loyalty.
But loyalty, even pre-pandemic, was increasingly hard to achieve in this highly commoditized and competitive world. How do you build loyalty, deepen retention, and strengthen relationships with existing customers? One strategy is by leveraging proximity engagement marketing.
What is Proximity Engagement?
Not to be confused with mobile marketing or even location-based marketing, proximity engagement is a more precise and personalized form of communication with specific customers. Where location-based marketing typically only uses location information to send the same message to any customer in the area, proximity engagement combines geographic location with other known data about the customer to engage them with timely and relevant messages or offers that are more individually personalized.
At its core, proximity engagement is about using data to understand the specific preferences of each customer to deliver a message the customer actually wants in the moment it is most relevant, not simply sending a broadcast message you want them to receive.
Continue reading about proximity engagement in our Digital Magazine...
Andrew Steele is the CEO of LighthousePE, where he spearheads the overall strategic vision and operations for LighthousePE and oversees the portfolio of digital products and proprietary AI technology. He has more than 25 years of operational and leadership experience, including co-founding and serving as CEO of BeckonCall.