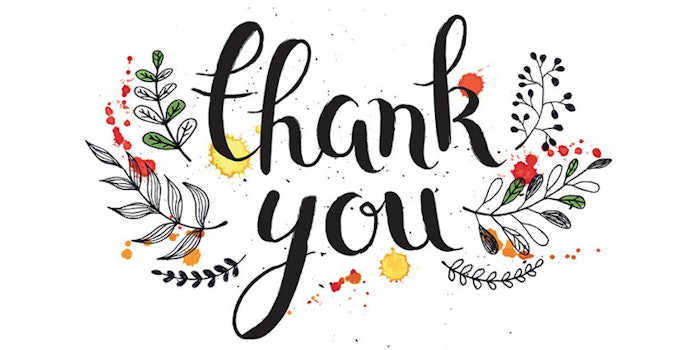 Q. What should I offer clients who refer business—discounts or free services?
A. My best advice on how to generate referrals is to conduct market research and see which approach brings you the best results. Once you find what works best in your beauty biz practice, create a system around it and continue to enhance over time.
Here are three thank-you techniques designed to trigger more referrals:
1. Immediately call, e-mail or text the client to express a heartfelt "thank-you" for the generous referral.When you take the time to make a client feel honored and appreciated, you are creating loyalty, and acknowledging the kind gesture promptly will trigger more referrals.
You can also add that you have a thank-you surprise for them that they will receive at their next appointment.
This surprise gift will also invite the referring client to book her next appointment.
The surprise gift could be:
a. $10 off their service (don't mention this until they are checking out).

b. Gift an eyebrow wax. Let them know at checkout that the eyebrow wax is on you.
Explain that you love to reward those who support the growth of your practice, and you appreciate the referral of _____ (use the name of the person whom they referred).
You will find that clients love a surprise and love to feel special, which seems to motivate them to send more of their family and friends.
2. Send a handwritten thank-you note. Don't we all feel special when we get something other than a bill in the mail?
In the note, send a $10-off coupon for a specific service or a buy-one/get-one offer on a home care product.
The key to success with this approach is to create a strategic reward, meaning offer a discount on something you think this client would start to invest in (long term) if she gave it a try.
3. Make an e-mail blast. If you want to get the referral program working for you on a large scale, try sending a mass e-mail out to your entire client list saying: "For all of you who have been kind enough to refer your friends and family, here is a $15-off coupon to let you know how much this means to me and my business! Thank you for your support."
This motivates your clients to send you referrals and to book their own skin care appointments. It's a win-win for everyone.
P.S. Remember a confused mind says, "NO," so keep your referral program simple and sweet.
Send your questions to editor@skininc.com, with the subject line "Ask the Esthy."