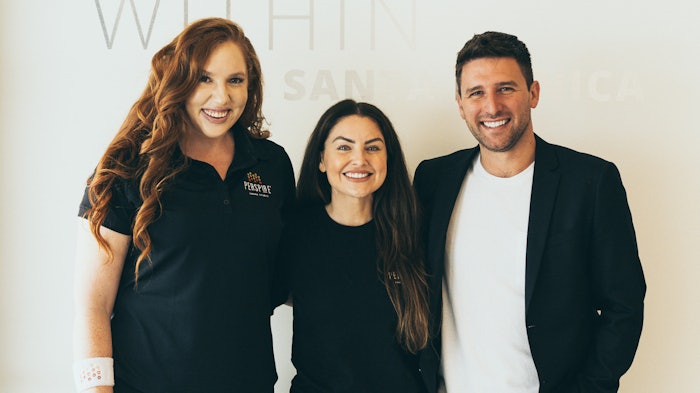 Perspire Sauna Studio has opened its first studio in Los Angeles County and is seeking new franchisees throughout the county. The new Santa Monica studio reportedly opened with 455 founding member reservations—almost four times the average for a new opening.
Related: Infrared Saunas in High Demand Among Spa-Goers
The company is currently seeking single-unit and multi-unit franchisees interested in new career opportunities or those looking to diversify their current portfolios. Perspire has signed a total of 93 franchise agreements with 23 studios currently open and 24 in development.
Perspire Sauna offers advanced full-spectrum infrared sauna treatments along with medical-grade and high-intensity red light therapy. The experience is designed to improve sleep, boost immunity, burn calories and reduce inflammation.
Kelly Koklas, owner of Perspire Sauna in Santa Monica, said, "We could not be more pleased that the Los Angeles area has opened their arms to our unique wellness services. I changed careers from the mortgage and marketing industries to join a brand that is truly making a difference in the lives of its clients. Perspire Sauna Studio has something for everyone with lasting benefits to meet individual health needs. With such a great community response, we're excited to serve as many of our neighbors as possible."
Lee Braun, founder and CEO of Perspire Sauna Studio, said, "New entrepreneurs like Kelly are interested in our brand because we offer something that resonates with their community. Our studios meet the needs of residents looking to add to their fitness routine or simply relieve stress after a long day. Based on the positive response to the studio in Santa Monica, this creates a timely opportunity for other Los Angeles-area entrepreneurs to succeed with our brand."