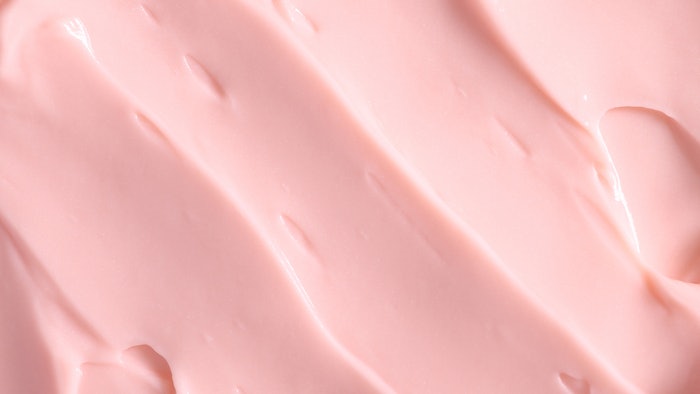 Skin Inc. Associate Managing Editor Maggie Walker shares what's on her mind this month.
Unless you've been living under a rock, you have at least heard about the Barbie movie the last couple of months. Well, I have not been able to get it out of my head, and not just because I am a huge Barbie fan. I am a girl that grew up playing with Barbies and loving it, so I knew when this movie came out that I had to see it. I was not disappointed, to say the least. One thing the Barbie movie has me doing is thinking pink lately, which is why that is the theme of my November editor's note. I'm highlighting some of my favorite pink products in skin care.
1. Oz Naturals Renew Serum
Barbie has that perfectly clear and youthful complexion, and this pink product would be a staple in her routine for keeping that look. The Renew serum is ideal for aging and UV damaged skin. It provides increased skin renewal while supporting new blood vessels to improve skin tone, reduce age spots and smooth skin texture while retinol brightens.
2. Chella Good Drama Mascara
Barbie always had killer eye makeup, and mascara is a huge part of that. The Chella Good Drama Mascara would absolutely be in Barbie's makeup bag, and not just for its pink packaging. This mascara brings the drama by providing length, volume and curl to the lashes, making them Barbie perfect.
Related: Is Barbie Botox Worth It?
3. HydroPeptide Daily Drench
Barbie is for sure keeping her skin hydrated and healthy, and Daily Drench is the perfect product for just that. Not only is the packaging the perfect Barbie pink color, but the hyaluronic acid peptide booster delivers maximum hydration to the skin while signaling the skin to make key elements for a healthy skin barrier.
4. Sorella Apothecary Rose Quartz Stone
These rose quartz gua sha stones are perfect for lymphatic drainage massage while reducing puffiness and eliminating toxins. If I am sure about one thing in Barbie's skin care routine, it's that she would absolutely incorporate some gua sha techniques.
5. Pure Fiji Christmas in Bloom
Talk about a pink Christmas! This Christmas in Bloom is screaming Malibu Barbie with its all-pink packaging. This set includes their holiday crackers filled with a multitude of products, as well as their mini body lotion ornaments, a pink scrunchie (iconic Barbie vibes) and so much more.