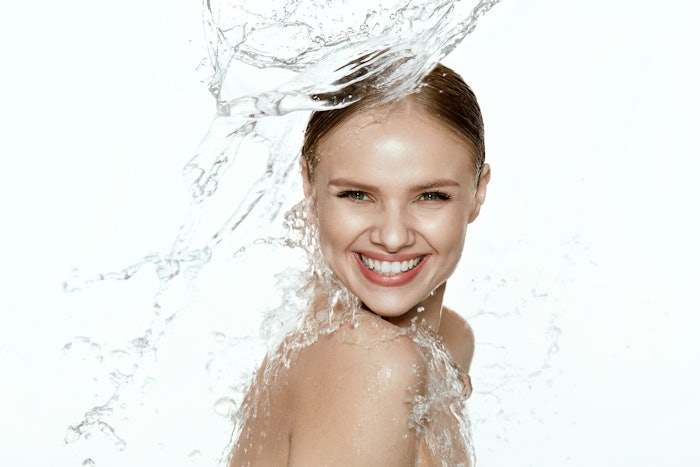 Skin Inc. Associate Managing Editor Maggie Walker shares what's on her mind this month.
As a dry skin girly living in the Midwest, winter can be a very scary time of year for me. Hydration is my skin care game all year round, but I tend to have to take extra care when the brisk, windy weather comes out to play. I am definitely not alone in this feeling, with many consumers turning up their hydration game during the winter season. However, contrary to popular belief, a hyaluronic acid serum is not a cure all for dry skin, and there are numerous product options on the market to provide some healing hydration. I've gathered some of my favorite wholly hydration products.
Related: Moisture Boosting Treatments & Tools
1. Face Reality Hydrating Enzyme Mask
This enzyme mask is a non-acid, natural peeling mask that uses papaya enzyme and soothing ingredients to exfoliate the skin while promoting deep moisturization. This mask is ideal for dry, dehydrated and sensitive skin types as it soothes, moisturizes and provides microbiome support.
https://pros.facerealityskincare.com/
2. Dr. Dennis Gross Vitamin C Lactic Dewy Deep Cream
This replenishing cream provides a dewier and visibly firmer complexion. The use of vitamin C increases absorption and enhances antioxidant performance, while niacinamide, squalene and ceramides improve hydration and reduce transepidermal water loss.
3. Jurlique Rare Rose Face Oil
This glow-boosting face oil helps relieve stress in this skin while delivering hydrating benefits. This dry finish face oil helps to improve skin suppleness while helping to lower cortisol levels and decrease the negative effects of stress on the skin. https://jurlique.com/
4. Elemis Pro-Collagen Cleansing Balm
This balm deeply cleanses, softens and nourishes the skin while melting away makeup and daily pollutants and impurities. This cleanser provides three unique textures in one experience to nourish the skin as a balm, remove dirt and makeup as an oil and to hydrate as a cleansing milk.
5. Yon-Ka Paris Lotion
This hydrating toner optimizes a skin care routine, as it refreshes and invigorates the skin. Drenching the skin with five essential oils, this toner purifies, invigorates and hydrates dry or dehydrated skin with a delicate aroma. https://shop.yonkausa.com/