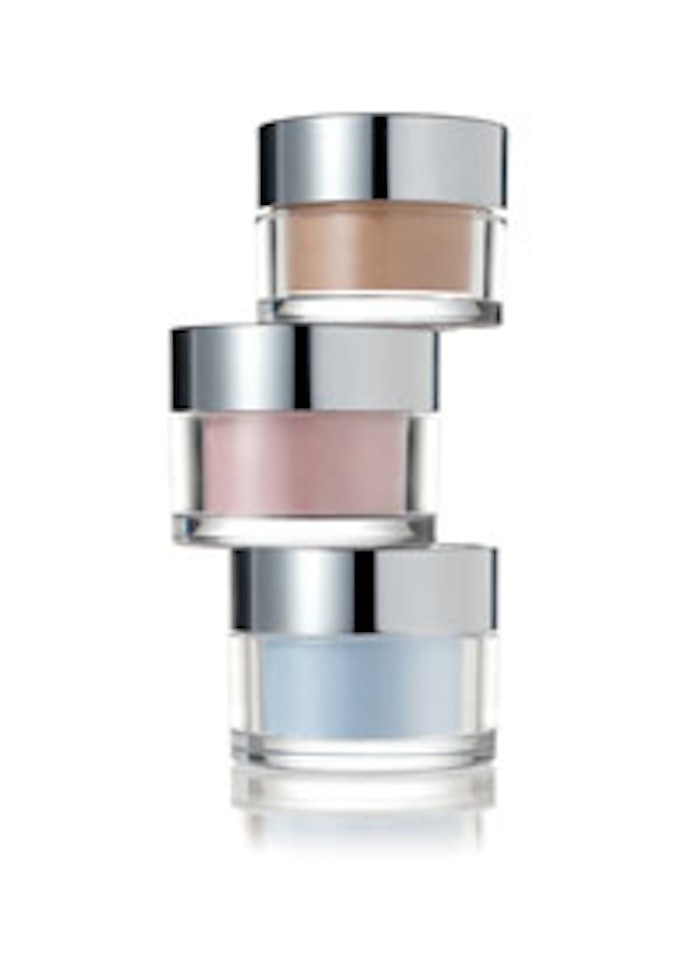 As the skin care industry climbs its way out of the Great Recession, spas may be considering exploring ways to innovate their business practices in order to increase overall revenue. Is developing your own line with the help of a private label manufacturer on the horizon for your spa?
As stated by editor, Cathy Christensen, in Skin Inc.'s December 2013 issue highlighting the "Top 10 Professional Skin Care Industry Trends for 2014:" "Business is back [however,] these days, crossing your fingers and hoping everything will work out just doesn't cut it." Skin care professionals educating themselves on trends, tactics and the overall ins and outs of a new business endeavor is an absolute must—read on to begin the process of deciding whether private label is right for your skin care facility.
Trending
"People are frequently looking for what's new and trendy," says Suzie Sommer, senior vice president of marketing for private label manufacturer, Ready Care. "After 25 years in business, we keep up on new formulations and results-oriented treatments. We also invest in the latest equipment and state-of-the-art packaging to stay ahead of esthetic trends," she adds.
"Farm-to-spa movements, in which spas want ingredients that are indigenous to their home state or region is a current trend in private label," says Christina Alves, regional vice president of sales for Ready Care. "Seaweeds seem to be more of a trend in areas close to the ocean, and ingredients, such as lavender and honey, are more popular in the land-locked regions of the country." This inclination falls in line with the segment of skin care consumers who prefer natural product options.
Multifunctional products. Recent research by Mintel found that 42% of consumers look for products with multiple benefits—so how are private label companies meeting the need for multifunctioning product formulations? Alves says they offer all-in-one shower gels suitable for hair and body, which are perfect for convenience-seeking men—who now make up 47% of the overall spa-goer population, according to the International SPA Association's (ISPA) 2013 U.S. Spa Industry Study. Richard Lee of private label company RDL International, Inc. says that, although multifunctional products are a current trend in the industry, their facility has been formulating with multifunctional features since its establishment nearly three decades ago.
Cellular repair. Lee states that cellular repair serums are in high demand lately. These include products with epidermal growth factors or any other ingredient that supports cell renewal, wound-repair and overall skin regeneration.
Top requests. One of the most frequent requests Alves hears is for custom scents or products, which is something most private label companies are happy to develop—however, the minimums are a bit higher, she says. Alves adds that retail gift items, such as nail files, body brushes and candles, are also quite popular. Lee notes he often hears requests for products that will accommodate all skin types, in order to reach a large range of spa clients.
Addressing common misconceptions
Often, skin care professionals know what they're getting when they enter into a contract with a large, well-known supplier—they will have access to well-established support and educational materials, as well as training. But what about working with private label companies? Following, professionals in the private label sector speak to common misconceptions about what private label companies have to offer.
Private label minimums are too high. "This is false," says Alves. Her company offers minimums that are only 48 units, and an even smaller option at 24 units for retail items, such as candles.
Lee clarifies that this thought is often dependent on what an owner is seeking. "If you're looking to merely market yourself and sell a decent product, off-the-shelf private label manufacturers are a great choice. They have a large assortment of products and primary packaging to choose from," says Lee. However, he explains that, if you're looking to provide more advanced clinical skin care catering to your specific and unique market, owners will find that "costs and time increase for the client and the manufacturer, and fixed costs inevitably are increased. Increasing quantities is another means to ensure the client is receiving the best price for their goods."
Educational assistance just isn't there with private label. Lee says that a common private-label tactic is to take a consultative approach when working with spas. This helps them create treatment protocols and provide as much information as possible about the ingredients in their line in order to effectively inform and educate their own spa clientele.
Alves adds that private labelers can often provide extensive product knowledge to the spas they work with. "This is valuable training that helps the staff sell the products that the spa has created. For larger accounts, [private label companies] can give on-site retail merchandising advice, as well as professional treatment training," says Alves. "Protocols and sample sizes are [often] available to get spa clients interested in the line."
Marketing support falls short with private label. "We take our clients' projects from concept to fruition. The more our clients sell, the more we sell," says Sommer. "From training materials to direct mail, we are 100% with our clients. It is important that they invest the time to promote themselves because it's strengthening their own brand. If you are promoting a brand that's also sold at the boutique right down the street, how is that promoting your own spa? Private label is not only a spa product, but also an aroma reminder and a little piece of you for your clients to take home with them," she adds.
Alves says, in terms of marketing, a private label company should be able to provide spas with photographs of their line that can be used on the spa's website, and create promotional fliers and information cards in-house. "Private label is full-service," states Alves.
Private label formulations aren't as advanced as their counterparts. "It really depends on which firm the client chooses," says Lee. "Some will allow for customization and work with the client to formulate unique products and adjust formulations to match their specific target market and client needs. Others will merely sell off-the-shelf complete products and affix proper labeling specific to the client. How advanced and effective a product is will be essentially based on the client's demand for quality and selection from the firm."
Alves adds that many private label companies actually use the very same chemists and formulators that are used by the most well-known and more expensive skin care brands.
Debbie Fitzpatrick, founder and vice president of sales and marketing for private label manufacturer, Botanical Science, says, "The best way to overcome any objection or misconception about private label formulas is evaluation. If you are looking to add a new skin care line—branded or private label—the best decision is made after evaluating the look, feel and performance of the products."
Private label process
The process of creating a line and incorporating it into a spa can take four weeks—or 12 months, says Alves. "It really depends on the spa owner and her ability to choose [details such as] the scent, bottles and the way they want their logo to look. The process starts with obtaining the spa's logo and the general vision for the line. Then, the logo is digitally placed on a few bottles for the owner to choose what they like best. We often send out samples of our scents and, once they pick a scent and a bottle, we are able to put together a quote between 48–500 or more units, depending on the spa's needs," says Alves.
Design support. Alves says they begin the design process with the spa's logo, as well as visiting the spa itself and its website to get a feel for the spa's vision.
"Once we have the artwork signed off on and the quantity that the spa wants, the project goes into production—which can take between four and six weeks. Once complete, we ship the products," says Alves. She adds that custom scents and products can take longer because adjustments are continually made until the scent is approved by the spa owner.
Lee emphasizes the importance of a line's design. "We also help in the design and packaging process, as the marriage of visual packaging and content formulation are extremely vital to the success and growth of a business," he says.
Fitzpatrick explains the design process is customized according to her clients' personal specifications—it can include a complete comprehensive and customized package, or the unique option to only partially customize a line for those who may not have the need for a complete custom line.
Come prepared. Lee takes a consultative approach in creating a custom line for spas, but that means that spa owners need to know exactly what they are looking for. "For spa owners, my absolute first suggestion is to research what specific ingredients in products and treatments that they would like to incorporate in their facilities. A general overview of what they want—'I want a brightening and anti-aging product'—is not the most conducive statement to ensure that the spa will receive the best product for their clients. We don't go to a salon and state: 'I want a short haircut;' rather, we inform the stylist of how we want our hair to be cut, what length, if we want colors or modifications, and will even bring in a picture of the desired result," explains Lee.
TIP: Ask the private label company if they are willing to provide contact information of some of their top accounts. Although they may not be able to due to confidentially agreements, if you are able to speak with other spas who have worked with the company, you will get a first-hand idea of whether the company is right for you.
Lee also suggests that spa owners financially budget ahead of time, based on the type of products they care to introduce into their skin care facility—and to be realistic of the quality they should expect to receive with their cost expectation.
"What you put in that bottle is a representation of who you are—so you need to know who you are. Be aware of all the elements that make you, you. Is it your location, your association with a hotel or health club, an indigenous plant that grows near you, a history that you are honoring? All of these things will make a huge difference, and while we do a great deal of research for our spas, the more information they bring us, the better," explains Sommer.
Benefits of moving to private label
Private label is another tool for skin care facilities to promote themselves, says Alves. "We can make a line that is uniquely theirs. It won't be available at any other spa, or Sephora," she says.
"The first key to success one has to accept is that retail product sales is an essential part of a successful business model. Once this realization takes root, the larger margins available from private label become the other part of the equation for that retail strategy," says Fitzpatrick. "If your skin care business has a great client base from continued services, why not capitalize on great home-care products to enhance the great services already being provided?" Fitzpatrick adds that competition has become even more difficult because various brands now sell directly to the client through their own websites. "So you are not only competing against every retail channel that sells that brand, but with the brand owner themselves," she says.
"The primary benefit of moving to private label is the ability to control your own brand. This is unequivocally the greatest asset a business owner can have; however, it can also be the greatest downfall," warns Lee. "Simply having your own brand is not enough. Marketing efforts, user adoption, quality products, continuous research and development—these are all necessary to grow private label brands."
The skin care industry is changing the way it views private labeling. "Many of the spas that I speak to feel as though they have 'made it' if they have their own logo on products, and can promote their own in-house brand," says Alves.
GENERAL REFERENCES
www.skininc.com/spabusiness/management/retail/Right-Product-Wrong-Package-238483801.html
www.gcimagazine.com/business/manufacturing/outsourcing/99880704.html
www.gcimagazine.com/business/manufacturing/outsourcing/121272529.html?page=1
www.gcimagazine.com/business/manufacturing/outsourcing/The-8-Questions-and-A-Reality-Check-to-Ask-Your-Contract-Manufacturer-218143351.html