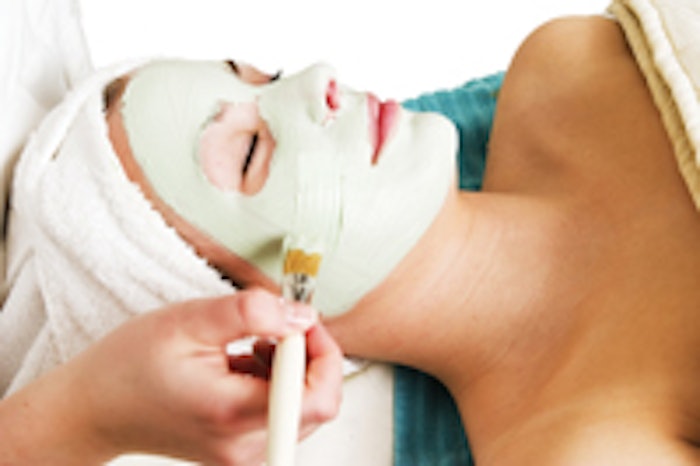 Lately, many people and businesses are having to shed their skins, meaning nearly everyone is experiencing the need to let go of old attitudes in order to thrive. This is especially true in economic terms.
Many of you have devoted your entire careers to professional skin care, and your years in this profession have likely taught you that all things move in cycles. Given that, is it likely posh times will return for the skin care industry? Hopefully not—at least not in the old sense of pampering and indulgence. But times of prosperity will return, yes, and the best way to prepare for the new prosperity is to open yourself to the present moment rather than clinging to the past.
Step one is to release your outmoded notions of luxury. Step two is to redefine your clients as consumers, meaning you need to see them as shoppers in search of retail products that keep skin performing at optimum levels between professional treatments.
Let clients off the hook
Clients bond to spa professionals as therapists in a truly intimate way during the experience of professional skin care. In fact, neurological science has revealed that a giving, caring touch between human beings releases a substance called oxytocin into the brain. This chemical is assessed to be even more powerful than sexual hormones, because oxytocin is what allows female animals to recognize their young and fosters in them the urge to mother.
Given this bond of loyalty, it stands to reason your clients don't want to let you down. But the harsh reality today is that fewer and fewer Americans are in the position to comfortably commit $90–100 every six weeks for regular skin care treatments, and this is reflected in a drastic drop in services being performed. In the past year or so, there has been a decline of an average of 28% in treatment revenue, and it's even more severe among skin care therapists who aren't paying attention to the shock waves rippling through the spa industry—and the world.
Many of your clients don't have the heart to tell you the truth, so they start shopping for bargains. They may try hunting down professional skin care treatments that cost less than those you offer, but more than likely they'll be taking a DIY attitude and head off to the beauty supply store to buy the cleansers, exfoliants, masks, moisturizers and other products that have been the basis of your care.
Why would they do that, you may ask yourself, when you offer the same products, perhaps even at the same price point? Why do they avoid coming in, even just to shop? It's because they feel guilty. They are embarrassed to admit that currently, they just aren't as affluent as they may have been a year ago.
Help clients help themselves
The key to keeping your clients—who now should be identified primarily as retail customers—is to proactively intercept this cycle of guilt, which, left unchecked, will lead to separation from your invaluable database. You have to let your customers know it's really OK for them to change the rules of engagement, and that you're willing to change the parameters and focus of your business to keep them in your active file.
Two steps are crucial to this shift. The first is that you have to let your customers know there's no shame in simply coming to you for products, sans treatments. The second part is a rewrite of advertising legend Marshall McLuhan's classic observation: Today, the medium is more than the message—it's the market, too.
Reach out to your retail customer, who may be younger than the traditional treatment customer, via new media. This means having a Web site, which consumers consider to be as essential as having a telephone. There are low-cost services that let you register your URL and build a basic Web site for less than $300. It's a small investment considering that, when everything else is equal, prospective clients will choose to invest their time and money with a business with a Web site as opposed to a business without one. It's really non-negotiable in today's consumer-driven economy.
Also, learn how to use the Internet and social media outlets such as YouTube, Twitter, Facebook, and, of course, e-mail blasts, especially because these efforts often do not require a production budget. In fact, their spontaneous feeling gives them authenticity.
Stay positive
You'll be tempted to discount your products and services, perhaps even cut back your hours. You'll be tempted to send out a sober letter discussing the floundering economy. Don't do any of these things—they add negative energy to the downward spiral.
Instead, take an upbeat approach, offering new, abbreviated services that focus on solving a specific skin care issue. By definition, these services should take about 20 minutes and not require an appointment, a treatment room or disrobing. Light, fresh and straight to the point, this approach keeps customers in touch without making anyone uncomfortable. These short sessions also are the perfect context for selling the client one or two specifically prescribed products to continue the benefits of professional results at home.
Promote your abbreviated services according to their particular benefits. Here are three that always prove popular:
Instant blemish relief—Contain any inflammation, detoxify the affected area and calm the skin to promote more rapid healing of the blemish.
Sunburn relief—Arrest the cascade of redness and stinging sensations by cooling the skin and restoring lipid integrity to prevent further damage.
Jet lag/post-party relief—Reduce puffiness around the eyes, improve circulation in the face to whisk away metabolic waste, and rehydrate the skin after too many hours in transit—or on the dance floor.
A major part of this new approach to service offerings is explaining to clients that they can continue the treatments' benefits at home, allowing them to gracefully slip out of the expectation of frequent, costly treatment visits. Identify two or three retail products that support each specific service, and be sure these are presented as part of the continuation process.
Also, be sure you have sample sizes of these products to give to clients at no charge—just hand them over if you sense the slightest hesitation to purchase full retail sizes. Chances are, they will be back within the week to buy the larger size.
Starting over
You may want to retire your old menu—maybe for awhile, or maybe forever. Seriously. This calls for a re-education of both the therapist and the client. Spa clients have been conditioned to ask for a menu when coming to a spa, accustomed to reading about an exotic array of preset services in detail. The trouble is, none of your preset menu items may really address what is going on with a client's skin at that time. The challenge is to offer only one treatment that's different every time you give it depending upon what's happening on the client's face at that moment. It really is what skin care should be, but it may take some getting used to.
And speaking of starting over, if you are still one of those diehards who clings to manual recordkeeping, the shock waves rippling through the industry are your absolute wake-up call. Drop that pencil and pick up that mouse. Begin by getting all of your records into a computer database program. Many excellent software programs are now available to make the process easier. Learn to use these programs to track sales and other trends, and promote online booking by offering something extra—not a discount, but an added benefit, such as a 10-minute reflexology on the hands or feet.
Perhaps most importantly, pick up the phone. Don't make clients cringe by trying to pin them down for an appointment—invite them to a product party or a sampling soiree at your sampling bar, an area where guests may be seated, enjoy filtered water or another healthy beverage, apply and remove products with the aid of mirrors and personal steamers, and learn how they can make the most of their skin even without frequent visits to the treatment room. Invite your regulars to an informal gathering at the sampling bar, complete with skin-friendly snacks—veggies, almonds and berries—samples and a raffle every eight to 10 weeks. Emphasize your retail products, and with a purchase of $100 or more, present the customer with a voucher that can be redeemed for a 20-minute mini treatment. This keeps all of your business elements in place even as circumstances shift.
A new direction
Your message, now and always, should not be about how tough times are, but about how great the client's skin can be. While treatments may be less frequent, your expertise will continue to be the guiding force that keeps their skin healthy and on track—while also doing the same for your business.