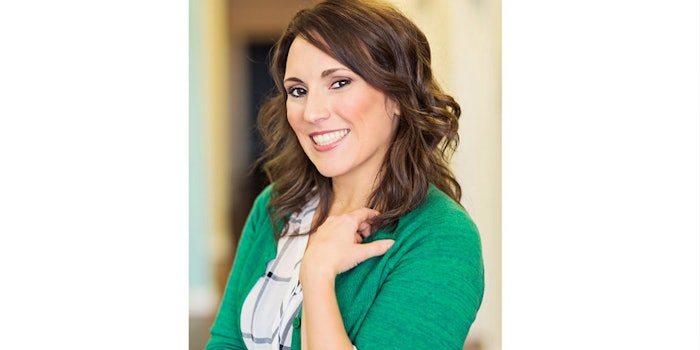 To help clients feel more comfortable, Beth Stoddard, esthetic RN, licensed esthetician and owner of The Retreat Skincare Studio and Med Spa—formerly known as The Retreat Salon & Spa—has downsized her business and moved to a new location in Norfolk, Nebraska.
Size Matters
Originally located on W. Norfolk Ave., the spa has moved to the northeast side of Granite Park Plaza at 1310 N. 13th Street, Suite 5, earlier this year. The new location has two treatment rooms and one spray tan room, which creates a more private setting for the skin care studio.
With the move, Stoddard went from 13 employees to three including: herself, Debi Wolff, lash technician and Sawyer McCarter, esthetician.
The move's top priorities are to offer a private and cozy place for results in addition to exuding and continuing to strive as an advanced specialty standalone skin care clinic, explained Stoddard.
"The private space allows for more clients to seek medical treatments like the SkinPen, Botox and a medically guided weight loss program," she added. "I was able to bring on HydrafacialMD and continue to specialize solely in skin care."
Stoddard's Background
After seeing a close friend with acne have clear skin within a short three months, it did not take long before Stoddard knew she wanted to become an esthetician.
"I asked her what the secret was and she said she started seeing an esthetician for chemical peels," explained Stoddard. "My interest was piqued so I contacted her esthetician as soon as I could. We met, and I knew instantly that this was what I was looking for in a career."
After being introduced to a skin care line RN educator for an esthetic school class her senior year, Stoddard asked questions about peels and ingredients and the rest was history.
"She pulled me aside at the end of the class and said, 'You should go to nursing school,'" explained Stoddard. "I had already done four years of pre-health in college prior and ended up having everything I needed to apply. She helped set up an interview for my first job as a sales rep with Image Skincare. I moved states and applied to school [and] I have been an RN since 2010. She still is my mentor to this day, over 10 years later."
Now, Stoddard combines her work as an esthetician with her role as a registered nurse. She partners with Carter Abbott, M.D., of Omaha, Nebraska to offer higher quality skin care services at her spa. One treatment is used to reverse aging and to treat acne scarring and pigmentation, she explained.
"I do something called the SkinPen; it's collagen induction therapy," said Stoddard to Norfolk Daily News. "We take an automated pen. We're essentially causing a controlled wound to the skin that creates new collagen."
Looking Ahead
According to Stoddard, she hopes to add more medical services to her business and add another full-time esthetician. With these plans, more people will have the opportunity to be accommodated.
"I think people view (skin care services) as a luxury and most of them—even myself—don't make time for themselves," said Stoddard to Norfolk Daily News. "I think they feel guilty or don't want to spend the money, but I think most people who do come find an unexpected value. It's result-oriented and it's me-time. I've developed a lot of relationships with clients over the years. Through what they've said, they do value it."
Stoddard continued with what else is on the horizon for The Retreat.
"We are launching our private label skin care line, Skin Savvy Beauty by the end of this year," she said. "We have finally found products with our stamp of approval and stellar ingredient decks. We look to expand our medical spa services this next year as well."