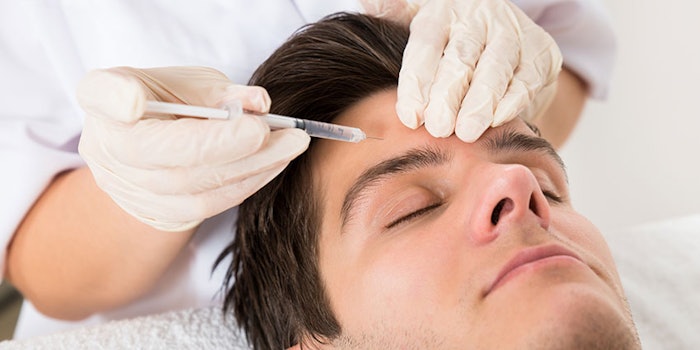 The U.S. Food & Drug Administration (FDA) has approved the use of Botox for its third application: forehead lines. 
Although botulinum toxin injections are the leading esthetic procedure in the United States, Botox is currently the only product approved for three applications:
Forehead lines;
Crow's feet; and
Three treatment cycles were conducted in clinical trials to determine Botox's efficacy in the reduction of moderate to severe forehead lines. In two cycles, 61% and 46% of subjects, respectively, met the primary endpoint—day 30—compared to 0% and 1% in the placebo groups.
"Allergan recognizes that forehead lines are a top area of concern for patients. Our goal in pursuing a third indication for Botox Cosmetic … was based on our desire to study the patient selection, dosing and injection pattern to help provide optimal treatment outcomes," said David Nicholson, chief research and development officer, Allergan.