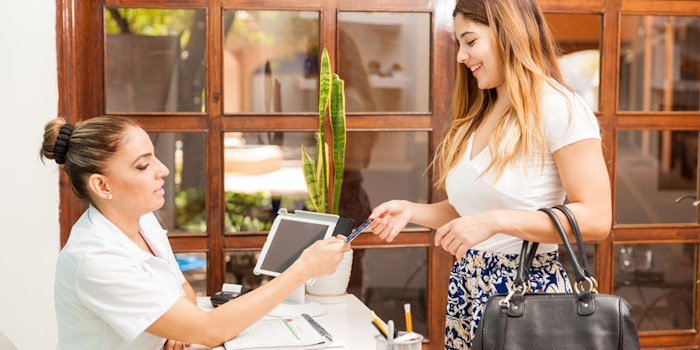 Medical spas are medical facilities. The non-invasive medical aesthetic procedures that make up the menu of services often require licensed medical professionals to perform them, and these facilities always require a doctor to be involved with the business. Additionally, because medical professionals are involved, and these treatments are often classified as the medical procedures, medical spas are regulated like medical practices. 
These facilities, however, are a far cry from doctor offices. They often resemble retail storefronts or day spas, and they are subject to business realities, like marketing, product sales and especially customer service. Everything in a medical spa—from retail sales to reviews, to patient retention, to the ability to bring in new business—improves if the spa goes out of its way to create a stellar patient experience. This doesn't just mean performing excellent treatments, although that is part of it. It means creating a singular, spectacular client experience from website, to phone call, to every interaction after they step through your doors. 
Deliver Experiences
"Our entire purpose working in this industry is to 'wow' our clients," said Dori Soukup, founder of InSPAration Management. "We're not just a medical spa—we deliver experiences." 
Once a patient steps into your facility, your esthetician can be one of the most solid touchpoints in creating that consistent experience, along with your front desk staff. At the Medical Spa Business Summit at the Midwest Face & Body Spa Conference and Expo, Terri Wojak, of True U Education, outlined ways that estheticians can offer complete "concierge services" to customers in a medical spa. These services include: 
Prepping the skin prior to treatments;
Assisting medical professionals during procedures;
Review post-treatment care with patients; and
Performing follow-up calls. 
Be Their Lifetime Consultant
Your patients' experience isn't just about the treatment they're coming in for or the products that they buy. Bryan Durocher, of Durocher Enterprises, said, "People buy solutions to problems, and they buy feelings." 
Matt Taranto, owner of AesthetiCare and Mint Aesthetics in Leawood, Kansas, says that he doesn't just want to be the person his clients come to for Botox or fillers. "I want to be your lifetime anti-aging consultant."
Investing in providing your patients with a world-class experience can be transformative for your business. Not only can it increase your current patients' average spend per visit, and increase your retention rates, but it can build your reputation as the go-to medical spa in your area, which will increase your ability to attract new clients. 
For more insights on what you need to know if you're thinking about entering the medical spa industry attend the Medical Spa Business Summit at the Face & Body Spa Conference & Expo in San Jose, California on Saturday, August 26.