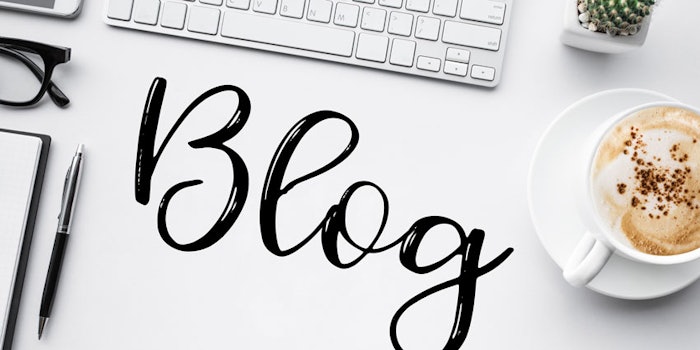 Not so very long ago, blogs were a new facet of the internet scene. And while blog is now an everyday word, there are plenty of folks out there for whom it's nearly as Greek as "bitcoin." They may wonder, what is a blog? How is a blog different from a website? Why are blogs so popular? Do I need a blog, and more importantly—do they really matter when it comes to growing your business? In my opinion, yes they do for a number of reasons. Let's take a closer look.
What's a Blog, Anyway?
Blog is actually a shortened version of "web log." Blogging is writing about events, activities, and thoughts, like a diary—only you share it with others. Blogs can be used to entertain, vent, stay connected and/or provide pertinent information. There are tons of blogs out there, but let's be honest, not everyone blogs well. In fact, some people joke that "blog" stands for "big load of gossip" or "boring lump of garbage (ouch!)." When it comes to blogging about your business, you'll definitely want to avoid being labeled as either of these!
How Do Blogs Differ from Websites?
In many cases, blogs are a separate page on a business' website. In some cases, blogs are standalone entities.The main difference between blogs and websites is that blogs are (or should be) updated frequently, and they typically (though not always) allow for reader engagement in the form of comments and group discussions.
Why Are Blogs So Popular?
For starters, I think there are hidden writers in many of us, and blogs can be fun to write. Blogs allow the writer to showcase his or her personality, humor and opinions. Also, blogs are an easy way to push out information to many people quickly and at no cost. For some people, blogs can be profitable if the blogger can secure advertisers. And, let's not overlook the search engine optimization aspect of blogging.
BLOG = Better Listings on Google?
Blogging can have a significant impact on internet rankings—meaning, where your blog or website shows up when people perform organic searches on its content. It has to do with Google's secretive algorithm, which basically uses keywords to determine website page rankings. It may be complicated on Google's end, but you don't need to be a techie to understand that Google prefers fresh, relevant content. To that end, blogs are an ideal tool in search engine optimization because, ideally, you're always providing new content.
Can A Blog Grow My Business?
Blogs can be extremely versatile, and they're basically free! You can use them to stay in front of customers, highlight favorite products or new services, share your passions, build trust, and encourage feedback. They can be shared on social media in an attempt to go viral, which not only builds your readership but can also be instrumental in driving business to your door. But perhaps one of the most important advantages of blogging is lead generation. Initially, you'll attract visitors with free content but over time, develop an online relationship with them—thus creating the perfect opportunity to invite them to visit your website for more information on your services and/or schedule an appointment. Leandra Medine, who launched her famous Man Repeller fashion blog back in 2010, now has millions of pageviews per month, published a book of essays and employs many others who help her deliver the latest in socially relevant content. Not everyone has the same results as Medine, but she is certainly an inspiration when it comes to blogging.
How Often?
Think of blogging like the newspaper that lands in your driveway every morning. If you opened up the paper and saw the same stories every, single day, how long would it take before you'd stop reading it? Not long, right? If viewers check your website or blog page two or three times, and you haven't added anything new, they'll look elsewhere. While there are numerous opinions on how often you should blog, I'd say at least once a week. You can also use social media and e-mail to alert readers when you've posted something new to generate interest.
How "Good" Does It Need to Be?
While "a" blog is ostensibly better than "no" blog, you want to put your best blog forward. That means: no sloppy/thoughtless writing, mandatory spelling/grammar checks and asking a friend to read it before you hit "publish." Arguably, the most important aspect of a well-written blog is one that contains your passion for what you do but even so, keep it professional by taking a few extra steps to ensure that what you're putting out there is a step above your competition. You, too, can achieve success in blogging for beauty bucks.
Top 3 Tips for Blogging 101 for Your Business
1. Vary content. Vary your content between fun, informational, and "sales-y." Offer your readers variety to keep them interested.
2. Stay on trend. Periodically, search for best practices for blog content and length. You'll find arguments for both short and long blogs, but it's a good idea to keep up on reading trends.
3. Jot down ideas. Keep a running written list of ideas to blog about—maybe a customer tells you how your facials have changed her life, or you see an article that sparks your interest. Write these things down so you always have an arsenal of topics at your fingertips.