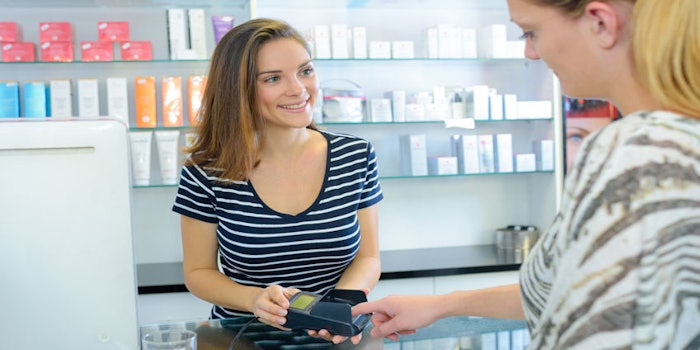 On January 26, 2021, GSN Planet hosted the second installation of its Online Marketing for Spas webinar series. The webinar, "Attracting Clients with Your Spa's Website," was taught by Universal Companies VP of marketing Camille Tillman, a 30-year veteran in the world of e-commerce. 
Tillman provided guidance and suggestions for improving spas' website, with the understanding that the website has two main goals: scheduling services and purchasing products. With that in mind, Tillman presented 10 best practices for maximizing your spa's website. 
1. Make Your Site Visually Appealing
Imagery is the first thing clients will notice upon visiting your site, and Tillman notes that there's a lot value in matching your spa's ambience and branding with your website. To ensure that it comes through, include quality photos of the inside of the spa. 
2. Be Mobile-Friendly and Responsive
Remember that most of your site's visitors will be on their phone or tablet, so the spa's website must be easy to navigate. Regardless of how a client is viewing your page, a mobile-friendly site will always look nice.
3. Keep It Simple and Clear
Tillman emphasizes that this applies mainly the spa's homepage, but it should still be in mind for every page. When there's too much clutter, visitors don't know where to look.
Keeping the layout clean will allow you to almost direct what they're doing on your site, which will further engage clients and make them more likely to book an appointment. Tillman notes that people tend to notice pictures first, then anything with color (like logos or buttons), followed by larger fonts. One aspect of this tip is keeping calls to action clear and concise.
In addition, she recommends every spa have four main pages:
Home
About
Services
Blog/Content
4. Make It Easy to Get In Touch
Although it seems like common sense, spas' contact information is often difficult to find! Be sure to include your location, email address and phone number, plus any other relevant information like available parking or a Google Maps link. Tillman suggests that your primary method of contact appear at the bottom of every page. Social media buttons should go here, too, and if your spa emails clients regularly, there should be an email signup. 
5. Include Your Service Menu
Tillman notes that a PDF is not ideal, as it's not easy to see on a phone or tablet; rather, have services listed, along with duration and pricing, on the site itself.  
6. Highlight Your Specials
"Everyone loves a deal," says Tillman, adding that people will browse longer when you have specials available—so display them prominently! Make it clear what the savings are (in dollars), and always keep them up to date. 
7. Display Reviews and Awards
Positive reviews and word of mouth are a spa's best marketing tool. Clients want to hear what other clients think, and it helps confirm for them that they're making the right choice. 
8. Post Content
This will educate Google about your site. (SEO and key words will be covered in an upcoming GSN Planet webinar.) Tillman advises that you think about key words even as you're writing up your service menu.
Consider what kind of content your clientele would want. They're looking for your expertise, whether it's skin care ingredients or mindfulness tips. Tillman points out that article-type content should go on your blog, but an FAQ page about pre/post treatments counts as content too. 
9. Show Staff Bios and Photos
These are reassuring to clients, in that they position your staff as an expert team that knows how to treat them. Be sure to highlight prior experience, specialties and training, etc. (FYI, says Tillman, this counts as SEO content too!)
10. Offer Online Booking
It shouldn't be a surprise that this is an expected service in today's world. As people operate more and more in the digital space, this makes it convenient for them and the spa, as it frees up front desk staff to perform other tasks. 
Tillman finished the webinar with some advice for choosing color palettes and photos, as well as how to find the right web developer for your site. Watch the full webinar here.