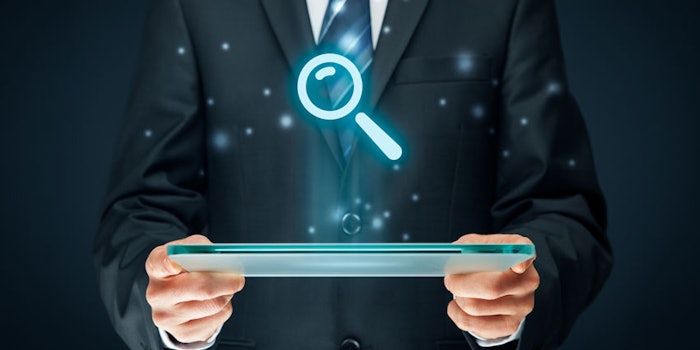 As an esthetician, waxing expert, laser hair removal technician, etc. your main goal is to make others look and feel their best. In fact, I'm betting you'd rather focus on building relationships with your clients than marketing. I get it, but ignoring the marketing side of your business can really hurt you. After all, if people can't find you (specifically, if they can't find you on the internet, which is how everyone finds everything these days), how will you ever be able to build those relationships in the first place? That's where SEO marketing comes in. Simply put, SEO can take your website to the next level.
What is SEO?
SEO stands for search engine optimization, and it's used to describe a discipline designed to improve both the quality and quantity of traffic to your website. I'm not talking about paid ads such as Google Ads. In fact, some people are reluctant to click on paid ads because, well, they know someone paid to put them there. Instead, I'm referring to organic results. These are the website links that show up in order of website ranking when you type in specific keywords. It's no happy accident that some websites show up consistently in the first five to ten positions when you type in a keyword(s) relevant to those sites. Wouldn't it be great if your website were one of the top five, or even number one? And what if the types of services you offer could be easily found by your target customer? That's the power of SEO. Fasten your seatbelts, because I'm going to tell you how to take your organic marketing efforts to the moon like an Elon Musk space rocket—for free.
SEO/Organic Marketing 101
First, you're going to want to figure out the top three things you offer and focus on those. You might have a fairly extensive spa menu, but most providers focus on just a few services. For example, let's say you are known for rejuvenating facials, chemical peels for acne and laser hair removal.
Next, choose a free keyword planner, such as the one offered through Google Ads. You don't have to pay for a Google Ads campaign to use its keyword planner; you simply need to set up a free account. You can also search for "free keyword tool" to find a number of other options. Basically, you'll type in the keywords and phrases you think potential customers might use to find your website and the keyword planner will tell how many people actually use those keywords and phrases, as well as suggestions for similar searches. Perhaps instead of "rejuvenating facial," a more popular search term is "anti-aging facial," and so you'll want to use the latter term to your advantage. Create a list of the top 25-100 keywords and phrases that potential customers use to find services like yours.
Integrating Keywords and Phrases
Once you have your top 25-100 keywords, you're going to integrate them verbatim into your website content. Carefully review your website, whether you have twenty pages or 200. See where you can add those verbatim keywords and phrases so that they flow with the content. You don't want them just "stuck in there anywhere" so they stand out like sore thumbs. In fact, they should be barely noticeable to the reader because they are exactly where they make sense.
On the page(s) where you are, in our example, discussing your "anti-aging facial," you'll also want to add a video clip of you giving that type of facial; again, your video's tags and verbiage should be verbatim and relevant to the search terms surrounding it.
Also, on the page(s) discussing your "anti-aging facial," provide links to your social media pages including Facebook, Instagram, YouTube, etc. and any blogs where you discuss that particular service, with an introduction that says something along the lines of, "Be sure to check out my most recent post on Facebook regarding my anti-aging facial that gets amazing results!"
Last but not least, provide some links on your website page(s) that link to other relevant beauty sites and social media pages. You don't want to link to your direct competition, but you could link to other popular sites that discuss healthy anti-aging, such as Dr. Andrew Weil.
Keeping Google Happy
While Google is fairly secretive regarding its formula for website rankings, one thing is known with certainty: Google (and other search engines) loves fresh content—doesn't everyone? If you received the newspaper on your front porch every day and it had the exact same stories seven days in a row, how long would it take before you stopped reading it? Probably on day two or three, right?
The more frequently you add fresh, relevant content to your website, the higher your rankings will likely be. You don't have to change everything—even just two or three sentences can make a difference, as long as they are relevant keywords and terms. Start with fresh content about once every 30 days, then keep improving until you're doing it once every week or so. In less time than you think, these free and simple techniques will be sure to raise your website rankings, too.
Top Tips for Raising Your Website Rankings with SEO
1. Refresh keywords. At least once a month, go back to your keyword planner and check to see what keywords and phrases people are using to find your services. You'll be surprised how frequently they can change.
2. Focus on organic searches. Paid ads are fine, but did you know about 71% of viewers prefer clicking on organic searches (rather than paid ads)? That means you should spend the majority of your time and money on organic search results, too.
3. Be discreet. Look for less obvious (but still relevant) places to insert keywords and phrases, such as title headings. These are typically fine as long as they are relevant and flow with surrounding content.