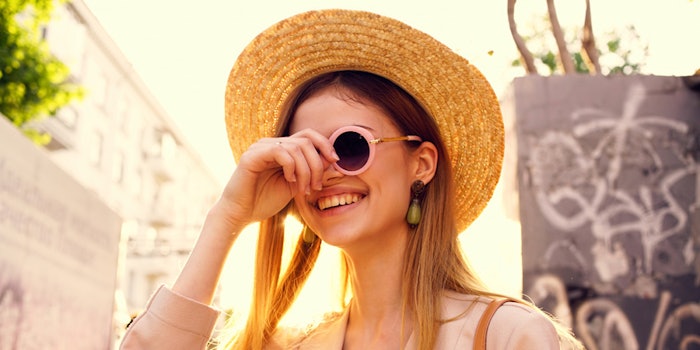 When it comes to protecting the skin from UV rays, there's more to it than just applying sunscreen, according to MbgLifestyle. Applying sunscreen is important, but using it correctly is key.
Related: Now Trending: Sun Care
To start, using enough sunscreen is important to get a good base. This would equate to about half a teaspoon or two finger lengths full for the entire face.
Throughout the day, reapplying sunscreen is a step a lot of people forget. There are numerous options for reapplying from dry powders to tinted sunscreens (so no worry about a white cast while on-the-go) to face mists.
Mbg shared beauty writer Hannah English's tip to reapplying sunscreen: use a dry beauty sponge to apply regular SPF over makeup to achieve a glowy look while keeping the skin safe from UV rays.
Don't forget to protect the eyes as well with a pair of sunglasses since squinting can cause fine lines around the eyes after a while.
Related: The Benefits of Mineral Sunscreen