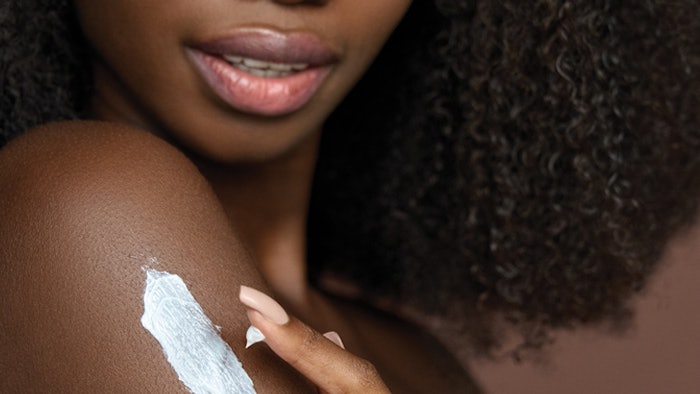 Every time I visit a spa, I am always excited to check out the retail. I expect a lot from spa retail. I want to see the latest and greatest in resort wear, whether I can buy my favorite high-end hair care, body soap and lotion to replace the stuff in my hotel room, and I also want a lot of options when it comes to sun care.
Sun care for people with ethnic skin is a bit of a tricky proposition. Not only do we have to worry about whether or not it's going to cause breakouts and hyperpigmentation, but we also want to avoid any that will leave a white cast, while also making sure they have enough coverage to avoid sun-related hyperpigmentation or sunburns. If I'm in places like Hawaii or the Caribbean, I also need to have reef safe sun care options.
Related: Blasting TEN Sun Care Myths
Inclusive Retail
I can tell how inclusive a spa is by the retail they carry, and this is something that means a lot to me. It's important for me to feel like the retail director thought about people of color and what we need and want in our spa experience, and I'm not alone in this.
Skin care clients today are super diverse with a wide range of ethnic skin types that require treatments and results specific to their skin care needs or concerns. The U.S. Census predicts that the country will become "minority white" in 2045.1 Skin care professionals who ignore the ever-increasing ethnic skin population will miss the opportunity to learn how to work successfully with these skin types, and will negatively impact their careers (and the businesses they work for) in the process.
So, if you aren't already doing so, adding inclusive beauty and skin care to your knowledge base and retail area will be the key to authentically serving and retaining your diverse clientele.
Continue reading about inclusive sun care in our May Digital Magazine...
A lifelong spa-goer and wellness product devotee, Irene Macabante uses her 25+ years of branding and marketing experience to create memorable spa experiences. As founder and CEO of The Citrine Consulting Collective (citrinecc.com), she ensures that its mission and vision are carried out with integrity, efficiency and transparency.