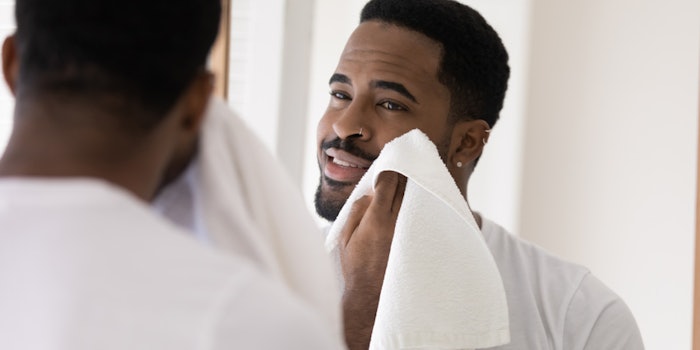 Mensxp has curated a list of the top five skin care ingredients men are using at the moment. These ingredients work wonders on sensitive skin and can be incorporated in skin care regimens for beginners or pros.
Related: Grooming Tips for Men 50+
1. CBD
CBD is a great ingredient for men with irritated skin due to shaving, acne or skin conditions such as eczema. CBD can help calm skin with its anti-inflammatory properties. 
2. 
Centella Asiatica 
Centella Asiatica, commonly known as tiger grass or cica, is great for men with sensitive or acne-prone skin. This ingredient can also help soothe irritate skin a well as help with breakouts. 
3. Collagen
For men and women, collagen production decreases with age. So, incorporating collagen can help men who face dull or dry skin. It can also be used in the form of a supplement to help work from the inside. 
4. Niacinamide
Niacinamide is a great protector for the skin. This ingredient can help shield skin from blue light as well as give the skin a brighter look. 
5. Polyhydroxy Acids
Polyhydroxy Acids is a similar to AHA and BHA and can help remove dead skin cells, leaving the skin brighter and more even-toned. This acid is also a little more gentle than the other two, and can work well on sensitive skin.