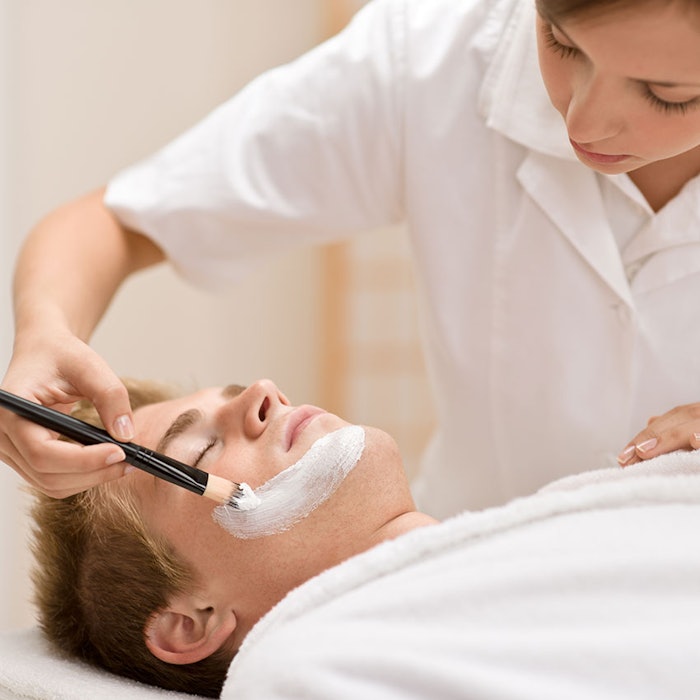 Leaders in the spa industry have reported on the influx of males clientele in the last couple of years, including the International SPA Association's powerful findings last year that men now represent 47% of the spa-going population in the U.S.
Recent survey results confirm the continuation of this trend. Acara Partners, a consulting firm in the medical esthetics, recently conducted a survey on millennial males and cosmetic procedures. The findings show that millennial males have more to do with the beauty industry's growth than expected.
Highlights include:
Millennial males (ages 18–35) are purchasing cosmetic procedures, and even more would consider it (about double at 21%);
Purchasing power of clinical skin care products—52% at drugstores, 19% online; and
Top desired treatment is clinical facials to treat acne, anti-aging concerns and issues with hydration at a 52%.
This information supports the fact that spas and skin care professionals should continue to appeal to male clients.
Lydia Sarfati, president and founder of Repêchage, recently stated: "[Men] are realizing there is nothing girly about taking care of themselves, as evidenced by the growing number of men engaged in cosmetic procedures and enjoying the advantages of treatments." Check out Sarfati's recent article on how to create a man cave in the spa.