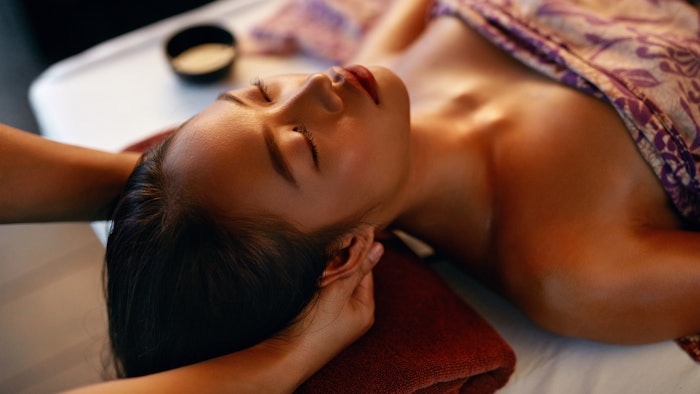 The global professional spa services market is estimated to be worth U.S. $114.88 billion in the 2023 fiscal year, up from U.S. $109 billion in 2022, according to a study by Fact.MR.
From 2022 to 2023, the market is estimated to grow at a 5.4% CAGR, reaching a value of U.S. $194.39 billion by the end of 2033. Professional spa services that offer personalized premium perspectives through numerous wellness programs and therapies are gaining prominence, as they broaden their client base to include individuals who desire to relax in a soothing environment. 
Increase in Wellness Tourism is Key Market Driver
Tourists are looking for ways to stay healthy and rejuvenated while traveling, which is expected to boost the number of clients for professional spa services. Tourists are increasingly interested in "green" concept-based services, and ship/cruise-based facilities including those provided by OneSpaWorld, in addition to time-saving, fast service centers such as XpressSpas at airports and cab-based spa facilities.
Desirable couple's packages are being provided at destination professional spas, which are also boosting overall growth. As a consequence, increased awareness of body and mind wellness, along with the global tourism industry, is predicted to propel market growth.
Related: Top 7 Spa & Wellness Trends for 2023 by Spafinder
Key Market Study Takeaways
The massage segment is predicted to account for a market share of 35%.
 The U.S. market garnered U.S. $1.1 billion in 2022.
The U.S. market is projected to expand at a CAGR of 5.5% during the forecast period.
The day/salon spa is expected to have a 38% market share in 2023 and to dominate the global market among all type segments from 2023 to 2033.
 The China market is projected to expand at a CAGR of 6.8% during the forecast period.
The North American region is predicted to acquire a 24% global market share by 2023.
Competitive Landscape
The global market is recognized by the presence of a large number of international corporations. The majority of these companies rely heavily on alliances, collaborations, and mergers and acquisitions. Kempinski Hotels S.A. acquired Resense Spa S.p.A. in March 2021 to provide high-end spa services to their clients. Hilton Hotels & Resorts launched a new hotel called 'DoubleTree' in Rajasthan, India, in October of 2020 to provide fitness and spa facilities.
In February 2023, The Hyatt Hotels Corporation declared that the Hyatt Regency Scottsdale Resort & Spa at Gainey Ranch will be renamed Grand Hyatt Scottsdale Resort & Spa in late 2024, making this the first Grand Hyatt hotel in Arizona. Xenia Hotels and Resorts, the hotel's management group, plans to spend roughly $110 million to entirely modify the property into a Grand Hyatt hotel, constructing an enhanced guest experience.