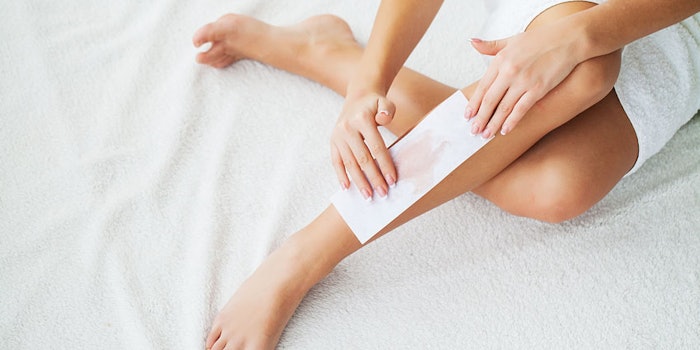 The spa can be a very hairy place with people looking for maintenance services on everything from brows to Brazilians. That's why we want to bring you your ultimate guide to hair removal services at Face & Body Southeast, taking place in Atlanta, Georgia from Feb. 8-10, 2020. Whether you are a sugarista or a pro waxer, this range of classes will cover everything you need to know for hair removal treatments as well as sprinkling in how to give your clients the perfect brows. 
Something Sweet
The Sweet Life: Growing Your Business One Sugar Ball at a Time, Feb. 8, 2020, 12:15 - 12: 45 pm, FREE
Mabel Machabvunga-Butler
When it comes to hair removal, there are quite a few options, but sugaring is the way to go. Attendees will see how they can grow their business with Mabel Machabvunga-Butler, president of Tapira Sugaring, providing a live demo showing some great techniques for a quick and easy hair removal treatment. Come and learn the benefits of sugaring, and the difference it came make on your business. 
Why You Should Make The Sweet Switch to Sugaring!, Feb. 9, 2020, 5:00 - 6:00 PM, $
Shannon O'Brien
Sugaring is growing rapidly in popularity! Why does this matter? Well, urban, hip cities are seeing huge increases in interest in body sugaring and more and more studios are popping up. Join Shannon O'Brien, dean at iSugar University, and experience a live sugaring demonstration and learn why sugaring is the smart choice for hair removal. Already a seasoned sugar pro? O'Brien will be diving into advanced tips and tricks for the attendees that are already seasoned sugaristas. 
Waxing Warrior
Battling Hyperpigmentation on Your Waxing Clients, Feb. 8, 2020, 11:30 am - 12:00 pm, FREE
Stephanie Laynes
We often think that hyperpigmentation is the result of aggressive waxing, harsh post-wax products or even high-heat wax temperatures. With the rise of popular vajacial and body services, we are seeing a lot more hyperpigmented areas after waxing. Join Stephanie Laynes, CEO and owner of Smooth Skin Supply, to explore what is really happening in the skin and how we can offer better solutions for our waxing clients, that don't increase hyperpigmentation in the intimate areas.
7-Min Brazilian Wax: Illuminating Treatments & Amazing Retail Products with Se-Brazil, Feb. 9, 2020, 10:15 - 11:45 am, FREE
Stephanie Laynes
Se-Brazil Waxes are known worldwide for the 7-Min Brazilian Wax created by Stephanie Laynes. Recently, Se Brazil added Illuminating Treatments for underarms and bikini areas with amazing results for people who suffer with dark areas. Come and learn about our amazing waxes, our new Illuminating Treatment and our amazing post-wax retail products. This class will demo a Brazilian wax, highlight the new Illuminating Treatment and retail products.
The Maintenanced Man, Feb. 9, 2020, 3:00 - 4:00 pm, $
Michael Hodges
The "Maintenanced Man" class offers a unique perspective on approaching men with the benefits of waxing, while preserving their masculinity. Michael Hodges, CEO Bushwaxer, will offer an overview of attendees' male clients and what obstacles to expect. Hodges will equip attendees with the knowledge of what to say and the procedures to use to overcome the obstacles and earn consistent business from male clientele. 
Brilliant Brows
MicroArtistry Academy: Brow Lamination and Henna Demonstration, Feb. 8, 2020, 10:15 - 11:45 am, FREE
Amber Massa
The new trend for eyebrows is to style them in an upward direction in order to look fluffier and more even. Brow lamination is an easy-to-learn service that reshapes the brows so that they are easy for clients to style. Join Amber Massa, CEO and educator of MicroArtistry Academy, to learn how brow lamination combined with henna tint can be a game-changer in brow services.
Brows to Brazilian, Feb. 9, 2020, 4:15 - 5:45 pm, FREE
Deanna Derthick
Brows to Brazilian is a class that will teach attendees of all skill levels how to wax effortlessly using Depileve wax. In this training, Deanna Derthick, international educator and brand manager of Depileve, will educate and demonstrate how to do various body waxing from a basic eyebrow to an advanced Brazilian or Manzilian. Attendees will learn how to make their treatments much more efficient to help save time and money. Derthick will also go over the different forms of waxing and explain why retailing at-home wax products is so important.
Six Figure Brows with Nicck Townsend: A Master Class in Brow Waxing & Tinting, Feb. 10, 2020, 10:15 - 11:45 am, FREE
Nicck Townsend, Stephanie Laynes
Eyebrows are the hottest trend of the decade. Attendees can take their brow services to the next level and make a six figure salary with Nicck Townsend, master brow artists for Smooth Skin Supply, and Stephanie Laynes, CEO and owner of Smooth Skin Supply. Here is attendees' opportunity to be inspired by the BROW KING himself. Townsend is excited to share his renowned brow shaping and tinting techniques that clients from all over the world seek him out for.