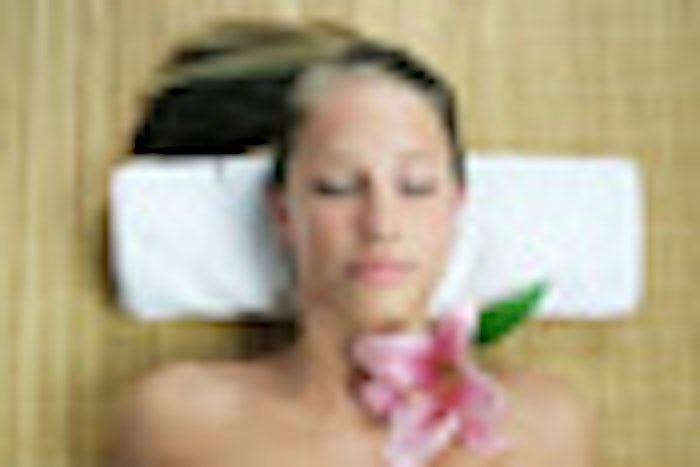 The International SPA Association (ISPA) recently hosted the 16th annual ISPA Media Event at Cipriani 42nd St. in New York City. The annual gathering showcased a select number of ISPA member spas and was attended by leading beauty, business and travel media. The ISPA Media Event works to promote the spa industry, discuss the latest trends and release new ISPA research while the participating spas perform innovative and unique treatments on the media.
New treatments were introduced along with several trends at the event including:
Ancient treatments with a modern twist. Miraval Arizona in Tucson, AZ, took the ancient Chinese treatment of acupuncture and combined it with cranio sacral therapy to introduce the Qi Grounding treatment. The treatment helps clear physical restrictions that hold emotional and energetic imbalances. Rancho La Puerta located in Tecate, Mexico performed a Hydrating Hand Treatment which utilized the pressure point chart of the hand. Releasing pressure points assists in increased circulation and relaxation.
Bring the outside in. Elements of nature were popular in several treatments featured at the event. Aspira The Spa located in Elkhart Lake, WI, incorporated wild chamomile, an herb indigenous to the area, in a mask used to help relieve tired legs and feet. Lake Austin Spa in Austin, TX, used recycled bamboo trunks crafted especially for their Warm Bamboo Massage. The bamboo covers
Customization. Spas are catering to their guests' every need. The Grove Park Inn Resort & Spa located in Asheville, NC, showcased a treatment that allows you to choose from a mountain-, water-, sky- or heaven-themed offering, all designed to help melt muscle tension and reduce stress. The Montage Resort and Spa located in Laguna Beach, CA, introduced a new series of seasonal, organic body wraps for winter, spring, summer and fall. After determining which season is best suited to you a personalized hand treatment helps you relax. The Spa at Trump in New York City tailors every treatment while stimulating each of the five senses with their personal Intention Journey. Clients select everything from the music to the tea service.
Giving back. The spa industry is known for its healing benefits and generous spirit. Mandarin Oriental Spas in New York, Boston, Washington D.C., Miami, Las Vegas and Bermuda are giving back during October's Breast Cancer Awareness Month with the Spa for a Year program. Purchase a raffle token, the proceeds of which go to Evelyn Lauder's Breast Cancer Research Foundation, and at the end of the month, one person in each city will receive a signature spa treatment every month for a year.
Insight through dreams. The Lodge at Woodloch in Hawley, PA, introduced a new program focused on dreams. Through Shamanic Dreamwork sessions with a Dream Coach clients are able to gain insight into their life purposes, healing, creativity, relationships and more.
Soothing soreness. Suffering from stiffness or aching feet is totally uncalled for when the spa can help set you straight. Kohler Waters Spa located in Kohler, WI, provided a Stretch and Flex treatment utilizing Thai massage, orthopedic and myofascial techniques to help alleviate pain, improve flexibility and the health of muscles, tendons and ligaments. Mohonk Mountain House located in New Paltz, NY, helped to bring a spring back into the media's step with The High Heeler and Man on the Go: Real Relief for Calves and Feet treatment. Using integrated massage techniques the treatment helps refresh your tired legs and feet.
Take your vitamins. Massage Envy Spas located throughout the United States introduced a Healthy Skin Vitamin C Infusion Facial that utilizes Murad products. The facial helps repair and prevent free radical damage caused by environmental exposure.