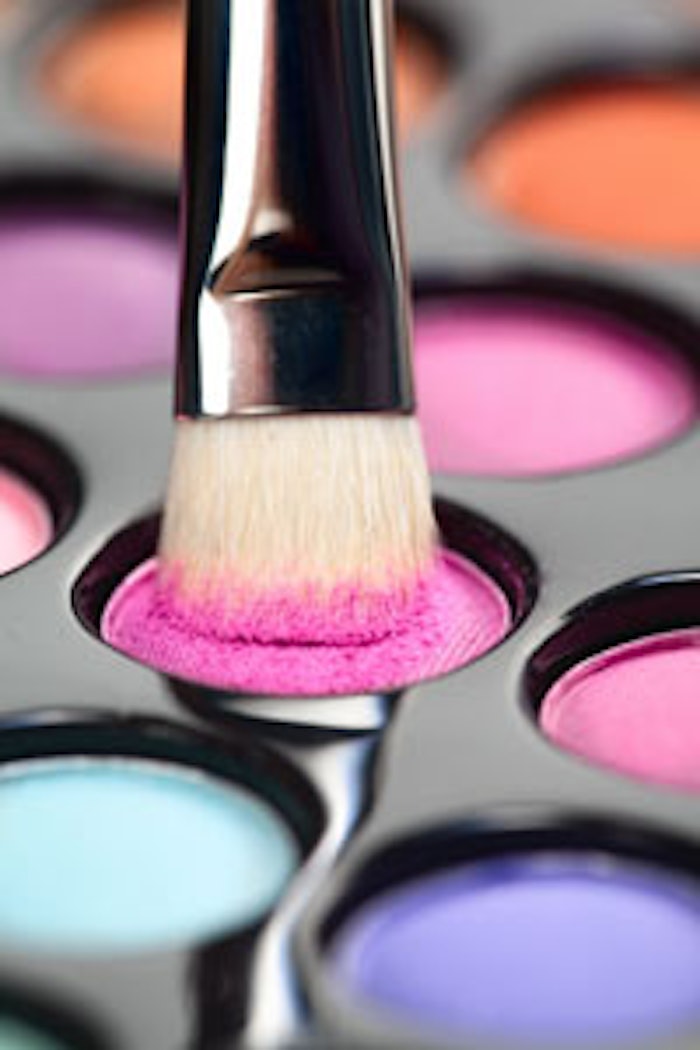 Putting on its best face, the U.S. cosmetics and toiletries market continues to perform well, posting 3.4% growth in 2012, with sales signifying success for both key and niche industry players, according to recently published Cosmetics & Toiletries USA by global consulting and research firm Kline & Company. However, it is at the macro level that the flourishing personal care market is offering the most promise.
Procter & Gamble (P&G) maintains its lead in the U.S. personal care market; however, its market share across multiple categories is being challenged. With the exception of P&G, major companies – in particular, L'Oreal and Estee Lauder – are enjoying steady growth. Of particular note, smaller companies are making strong headway and highly viable impressions.
Within the presently fertile M&A climate, smaller companies are increasingly attractive acquisition prospects by larger, cashed-up, and savvy players. As a telling example, earlier this year, L'Oreal's CEO Jean-Paul Agon announced that he was ready to make important acquisitions to maintain growth, and this has already been borne out by the recent acquisition of Interconsumer Products, one of Kenya's largest manufacturers of personal care and beauty products.
Eric Vogelsberg, senior vice president at Kline's M&A Advisory, remarks, "Clearly, companies continue to emphasize growth agendas and make significant funding available – both strategic and financial sponsors – to realize such aspirations. Such an improving environment is increasingly attractive for M&A and a growing number of smaller, often privately held, cosmetic and toiletry companies are contemplating, developing, and/or executing exits. As such, 2013 portends to offer even greater deal flow as many companies look to invest in new growth opportunities."
Kline's Minor Companies chapter from the Cosmetics & Toiletries USA report, consisting of almost 150 profiles of smaller and especially dynamic cosmetic and toiletry companies, reveals particularly promising companies that have been identified as positive net-value prospects and are also presently competing in segments that are expected to post higher-than-industry-average growth.
Among the profiles are companies such as New York City-based Anthony Brands with the high potential for acquisition based on a solid presence in the male grooming market and a high level of innovative product launches. Similarly promising is Vogue International, a distributor of hair care and other personal care products in nearly 42 countries worldwide with a potential based on prolific R&D, mass brands with broad appeal and a recognized name. See more examples in Kline's recently published blog post: Ripe for Acquisitions – Smaller Players in Personal Care Companies Post Above-average Growth.
In terms of the overall cosmetics and toiletries market performance, the nail polishes category claims the most success, shining with 17.4% growth, fueled by continual innovation and high consumer demand. Additionally, skin care products for men show a strong performance in 2012, gaining formidable traction with innovative brands such as Lab Series Skincare for Men by Estee Lauder and Anthony Logistics For Men by Anthony Brands, performing exceptionally well and posting double-digit growth.
An industry staple, the forthcoming Cosmetics & Toiletries USA is an authoritative source on the personal care products industry, encompassing market size and share data, retail sales, channel breakdowns, trends, and forecasts for 26 major product categories and detailed profiles of about 30 leading marketers, and an analysis of media spending. Additionally, Kline's Male Grooming Products: Global Market Brief offers robust analyses of the burgeoning global male grooming market focusing on key trends, developments, and business opportunities. Kline also offers a highly esteemed mergers and acquisitions advisory service able to deliver effective, objective, and executable strategies built on deep industry expertise, analytical and management consulting capabilities, and a collaborative approach.
About Kline
Kline is a worldwide consulting and research firm dedicated to providing the kind of insight and knowledge that helps companies find a clear path to success. The firm has served the management consulting and market research needs of organizations in the chemicals, materials, energy, life sciences, and consumer products industries for over 50 years. For more information, visit www.KlineGroup.com.