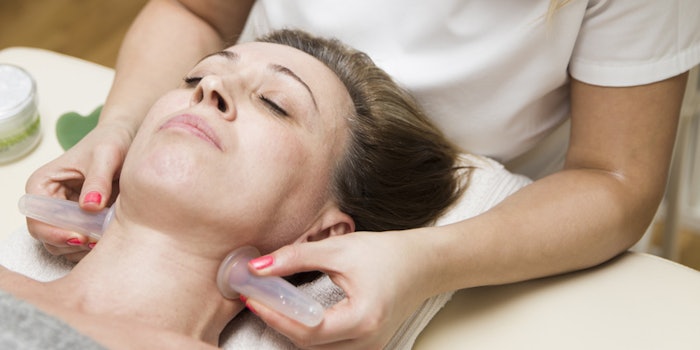 Cupping has become a great tool in massage, with benefits that range from contouring to alleviating pain. Moving away from the back and toward the face, a new trend is focusing on the results that come with facial cupping.
Facial cupping is said to a work on fine lines, acne, inflammation, wrinkles and swelling, per Glamour.
While this treatment sounds like a "cure all," it should be used carefully as issues such as burns, bruises, nerve damage and ruptured blood vessels can occur. Another drawback: most facial cupping kits come with a silicone cup instead of glass, which won't give the same benefits. So this trend might be best left for the professionals.
Emma Coleman, award-winning aesthetics and dermatology nurse practitioner told Glamour, "In traditional Chinese medicine, cupping dispels stagnated blood and lymph to help improve respiratory and musculoskeletal disorders. Glass cups are applied to appropriate areas of the body by Chinese medicine practitioners, by creating a vacuum with a naked flame."