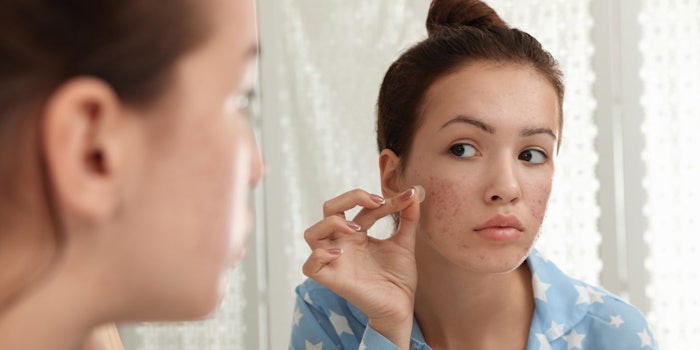 Pimple patches are becoming a popular option to help diminish the inflammation of a breakout. 
Most pimple patches have hydrocolloid, which physically draws the fluid out from the pimple to help reduce its size. 
HelloBeautiful spoke with Essence Moore, owner of the Lineage Skin & Hair Studio in Harlem, to determine if this trend is worth investing in. 
When deciding if pimple patches could work, Moore recommends the patches for ever day pimples that might pop up, such as white heads. 
Moore suggests, "When it comes to more cystic acne (acne that develops beneath your skin) situations, its typically best to make some changes in one's routine to address things more effectively."
Pimple patches are a great way to quickly treat some acn,e but it's not a long-term treatment. 
Related: Study: Inflammation and Oxidative Stress Caused by Free Radicals in Adult Acne