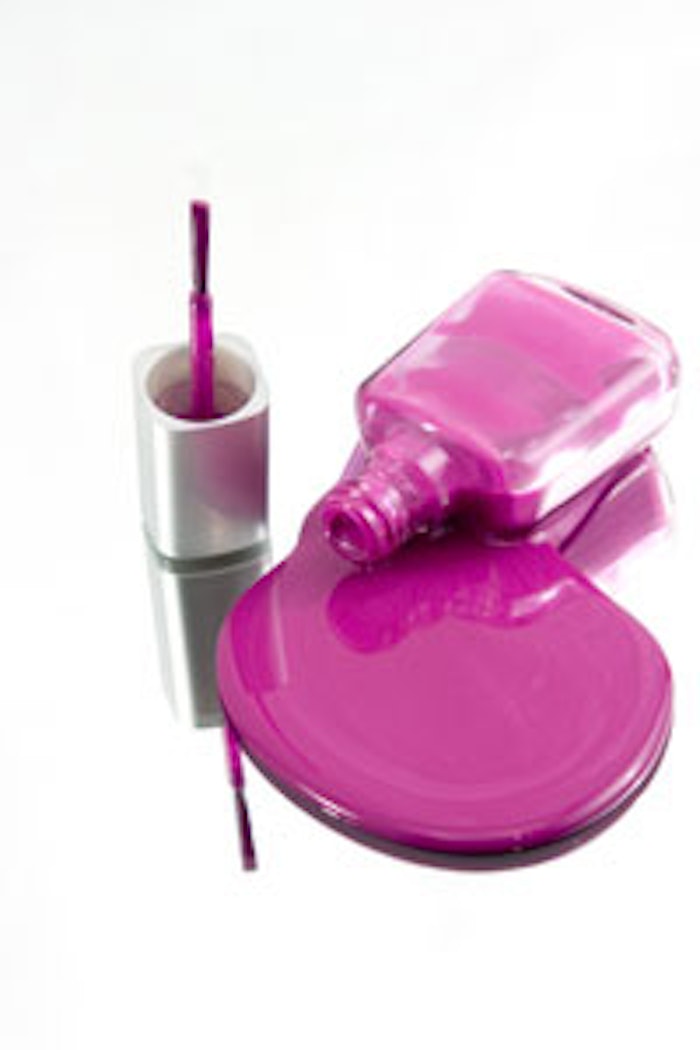 Teen and tween girls are big business for beauty and personal care manufacturers, and according to recent Mintel research, nail products are a "must have" item for this demographic. Indeed, 92% of girls between the ages of nine and 17-years-old use some sort of nail product—making it the most popular cosmetic item among teen girls.
"Similar to lip makeup, girls are introduced to nail products at young ages, often before their teen and tween years," says Shannon Romanowski, beauty and personal care analyst at Mintel. "The popularity of nail products is partly due to the abundance of options these cosmetics offer—special effect polishes and nail art. Girls can create a whole different look relatively easily."
Nail product usage rises to 97% for girls aged 12–14 and 14% of all teen and tween girls use nail products on a daily basis. Mintel research found that the popularity of nail products among teens and tweens is consistent with the overall strong performance of the nail care and color category, which saw growth of roughly 72% between 2007 and 2012.
"Nail polish usually retails between $5–10, and some value-priced brands can be purchased for as little as $2," notes Shannon Romanowski. "The affordability of nail polish, in addition to new product innovations, has made the category especially popular among younger girls. Brands are also extending their appeal by offering products based on iconic characters like Hello Kitty and even popular childhood desserts like ice cream and sprinkles."
Forty-seven percent of teen and tween girls who use beauty and personal care products say they do so to create different looks depending on where they're going, while the same percentage use them to feel more confident. Meanwhile, 41% say they use them to look better in photos and 20% use them to look older or more grown up.
About Mintel
Mintel is a leading global supplier of consumer, product and media intelligence. For more than 40 years, Mintel has provided insight into key worldwide trends, offering exclusive data and analysis that directly impacts client success. With offices in Chicago, New York, London, Sydney, Shanghai, Tokyo, India, Malaysia, Singapore and Sao Paulo, Mintel has forged a unique reputation as a world-renowned business brand. For more information on Mintel, please visit www.mintel.com.