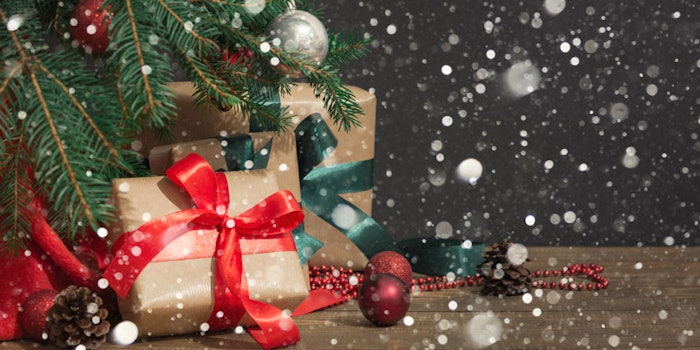 With the holidays quickly approaching, Spate has released its predicted 2020 holiday trends which include hair care, skin care and makeup as well as men's trends. It has predicted the volume growth by December 2020 for top categories in each area.
In the hair care segment, the following are the predicted top trends for December and its predicted growth:
custom shampoo (58.5%)
blowout brushes (36%)
hair waver (27.6%)
satin/silk pillowcases (26.2%) 
When it comes to satin and silk pillowcases, the average searches per month are at 153,200. Key related searches including "hair" with an average search volume of 8,600 per month. Another related search includes "vs" with an average search volume of 2,100 per month. Silk and satin pillowcases have a competitive market, as the average brand searches are 37,700.
Skin care top trends include:
jade roller (28.9%) 
skin care fridge (56%)
facial steamer (47.8%)
lip mask (23.9%)
sleeping mask (36.8%)
retinol face wash (51.2%)
Facial steamers are consumers way to get an at-home facials. There are about 47,900 average searches per month for facial steamers. Currently, related search words include "best" with an average search volume of 2,400 per month, "portable" with 880 and "Conair" with 350.
Makeup top trends include:
lip gloss (13%)
lip plumping gloss (15%)
lash lift kit (41.5%)
tubing mascara (19.9%)
frosted lipstick (15.8%)
fluffy lashes (33.3%)
As salons remain closed, consumers are also looking for at home beauty upkeep solutions. Lash kits have an average monthly search of 28,200 with the top related search being "best" with an average search volume of 2,800 per month.
Men's top trends include:
beard straightener (40%)
beard kit (29%)
heated beard comb (100%)
Men, too, are looking for at-home grooming remedies, as beard straighteners hit 61,900 average monthly searches. Related terms, including "brush," averaged search volume of 6,200 per month, while "best" had about 2,500.