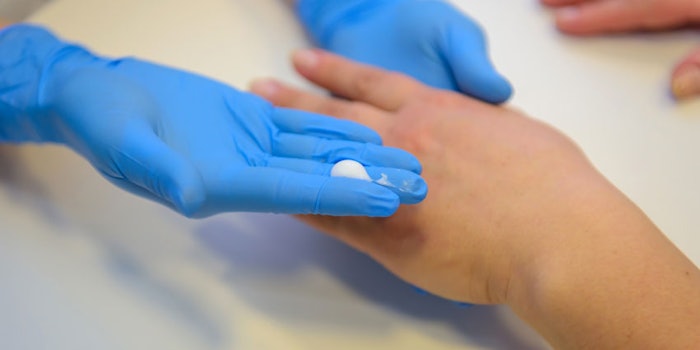 A recent National Rosacea Society (NRS) survey found that most rosacea patients were satisfied with the oral and topical prescription therapies they are using as treatment. However, individuals 60 and over were more likely to use older treatments, rather than newer ones that may more effectively target specific signs and symptoms. 
The NRS surveyed 1,714 rosacea patients. Of rosacea patients 60 and over, 54% of those reported they are still using the first prescription therapy ever developed and approved for rosacea, compared to 41% of those under 60. While 42% of respondents 60 and over had never changed their treatment regimen, compared to only 19% of those under 60.
"These findings suggest that older patients should talk with their doctors about newer therapeutic options," said Dr. Linda Stein Gold, director of dermatology clinical research at the Henry Ford Health System. "Rosacea is now understood to include a variety of possible combinations of signs and symptoms, and there is now a range of medical therapies that will address them individually. In addition, taking more than one medication as prescribed may have a synergistic effect to achieve more successful results."
Of those patients who changed treatments: 28% of respondents said it was because they were not satisfied with their results and 23% said their treatment regimen had been changed by a medical professional. Nine percent said the product they had been using was no longer covered by their insurance. When asked whether they would ask their medical professional about a new or different product that they thought would help their rosacea, 69% of survey respondents said they would.